City adds Shazam branded game show to summer schedule
The Rogers Media-owned network's lineup features a number of old-school hits, including a branded series that will challenge contestants against the music app.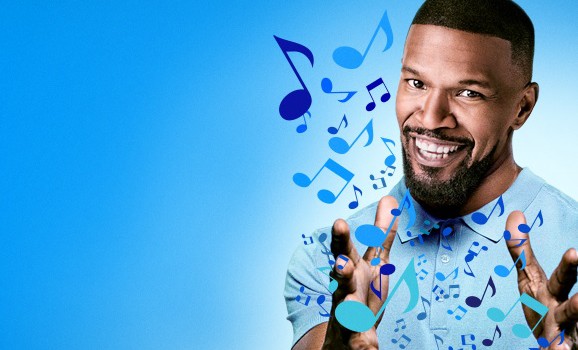 If City's new summer line-up looks a little familiar to you, you're not alone. New shows coming to the Rogers Media-owned network include remakes of Love Connection and The Gong Show. It's also bringing on the new music game show Beat Shazam, simulcast from Fox and hosted by Oscar-winner Jamie Foxx.
Beat Shazam, which debuts May 25, incorporates a classic "Name That Tune"-style format, but has contestants square off against the popular mobile music app. Shazam is an ad-supported app which specializes in identifying songs from audio samples using AI.
The branded series is a first for Shazam, which has previously advertised through print and experiential advertising at festivals and industry events such as SXSW and Cannes Lions.
According to Greg Glenday, chief revenue officer at Shazam, the app has more than 100 million active monthly users, with 3.5 million of those unique users coming from Canada. Canadian users account for 17 million Shazams (the name given for use of the track identifying feature) and 24 million downloads per month.
Glenday said the show will be second-screen friendly, and that users will be invited to a mobile version of the game when they use the Shazam app. He said there is potential for brand integration in on-air segments, although no partners have been confirmed yet.
"Shazam's core function has always lent itself to gameplay," Glenday told MiC in an email, explaining that Shazam previously had created a mobile music "quiz" that challenged users to quickly identify a song and see if they could outsmart the machine. "Beat Shazam is a real-life, large-scale extension of that simplistic and addictive quiz."
Shazam did not go through an agency on the brand integration, instead dealing directly with Fox.
Returning summer series for City include a new season of The Bachelorette (premieres May 22, airs Mondays at 8 p.m.), America's Got Talent (premieres May 30, airs Tuesday at 8 p.m.), Celebrity Family Feud (premieres June 11, airs Sundays at 8 p.m.), Bachelor in Paradise (premieres Aug. 14, airs Mondays at 8 p.m.). A new spin-off of the Ellen DeGeneres-produced Little Big Shots entitled Little Big Shots: Forever Young will premiere June 21 and air Wednesdays at 8.
Beat Shazam will air Thursdays at 8 p.m., followed by Love Connection at 9. The Gong Show will air Thursdays at 10 p.m, and Little Big Shots airs Wednesday at 8 p.m.
The new and returning series are aimed at City's core audience of adults 25 to 54.