Handmaid's Tale premiere sets records for Bravo
The TV adaptation of the Margaret Atwood novel becomes the most-watched premiere in five years for the Bell Media channel.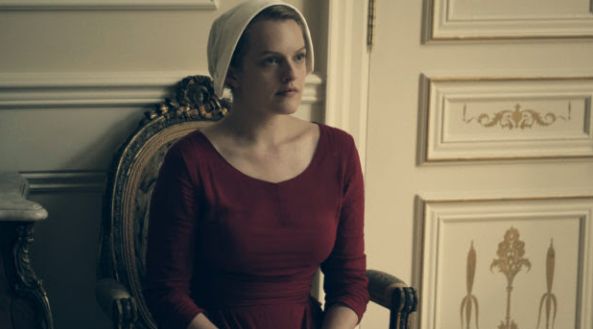 The series being heralded as one of the most timely shows of the year, The Handmaid's Tale, set a record with its premiere on Bravo.
The first episode of the show has been watched by at least 716,000 viewers since its April 30 premiere, according to three-day Numeris data provided by Bell Media. That's enough to make it the most-watched series premiere on the channel in five years and the second-most watched ever on the network. The most watched premiere ever on the network was the first episode of the Dallas reboot, which premiered on June 2012 to a final AMA of 764,800. Since ratings for The Handmaid's Tale premiere haven't yet been finalized it could still beat Dallas when those numbers are in.
It's also the biggest debut for any scripted series on a Canadian entertainment specialty channel to date this season.
The two-episode debut on Sunday night was watched by an average audience of 651,000 from 9 p.m. to 11 p.m.
The TV adaptation of Margaret Atwood's iconic dystopian novel airs Sunday nights at 9 p.m. on Bravo. Earlier this week the series, which was shot in Toronto, was picked up for a second season.
When the entire first season of The Handmaid's Tale has aired on broadcast in Canada, it will launch on CraveTV.