New Torstar CEO says 'everything is on the table'
John Boynton knows he has a lot to consider, but isn't balking at the challenge of reconstructing the company.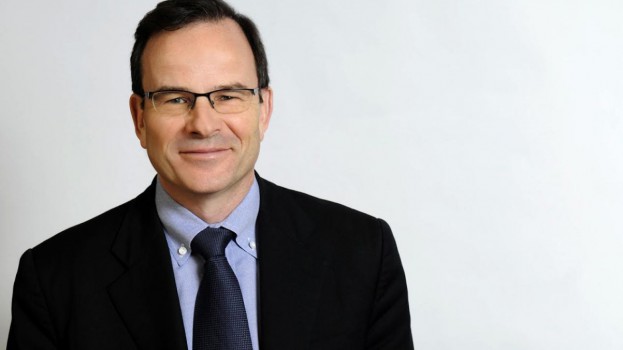 Sitting down with Torstar's new president and CEO and Toronto Star publisher, John Boynton, it's clear that he's ready to make some changes.
MiC met with Boynton at Torstar's Toronto office on Wednesday morning after the company had released its latest quarterly report – Boynton's first since starting a little over a month ago. The company's first quarter of 2017 had a decrease in revenue over last year and a loss of $24.4 million. Revenue for Q1, posted at $138.7 million, is down from $156.7 million in Q1 2016.
But Boynton sees a lot of opportunity in his company's diverse elements. He lists the entrepreneurial spirit of Star Media Group's newsrooms, digital forum company VerticalScope (now the company's largest asset) and all of the data that could be mined from those properties as the key reasons he was interested in taking over at the helm of the company.
The next step for Boynton is determining how all of the company's pieces can fit together.
"It's a process. It's roughly the same as most of the historical assignments I've had," he said. "You basically deconstruct the company and put it back together in a different way for specific consumers."
Those "assignments" cover his 25-year career in marketing and advertising, most recently working as CMO at Aimia and as the CMO at Rogers Wireless before that.
He doesn't have all the answers yet; the company is in the midst of a transformational exercise where "everything is on the table… Everything is up for review, and that's the exciting part about it. We don't know what it will look like when we put it back together," he said. Nor is there a firm timetable in place for enacting change.  "It's dangerous to put a timeline on anything, because then people are rushing to a date. The board is supportive in that they want the right answer, not the fast answer."
However, Boynton said the changes that do come will be anchored in four ideas: becoming customer-first, looking into journalism that drives change while also generating revenue, getting better at using data and creating a culture that can fuel transformations that the company deems essential.
Saying his first rule of thumb is "get as much help as you can," Boynton is hiring outside people and agencies to assist with the transformation project. Maggie Fox, who has been described as a digital transformation leader is the first to be hired, joining the company on a short-term contract. Fox has previously worked as an advisor at Beringer Capital and led digital global marketing for business software company SAP after founding her own company, Social Media Group.
Star Touch
One item on Boynton's agenda that many in the industry are curious about is the floundering Star Touch tablet app. A review of it began last week.
"Yes the volume didn't materialize and yes the engagement is really high for the people who do use it," he said to MiC. "And another important yes, is that yes the world is mostly smartphone users and not tablets. And that's where the vast majority of consumers are, and the penetration of smartphones in Canada is extremely high.
"So the world is clearly shifted to a certain place. And making sure we have an informed opinion about a tablet product in that world is an important set of thinking that we have to do. We are going to make reasonably fast decisions. I have more than a decade of deep mobile experience. So I come with a leg up and the ability to make reasonably quick decisions."
Boynton does like the engagement that Star Touch has been able to garner with those who do read it, and he's interested in diving into how that could play out across more platforms at the company.
"We need to be thinking about how we engage across products, not just with one product," he said. "Across what time of day and day of the week. And how data fits into that. So for me it's not about Star Touch, it's part of a larger plan that we have to pursue."