Rob Farina takes on expanded role at Bell Media
The radio business veteran will take on a new title and new(-ish) duties as the media company aims to embrace the complementary nature of traditional radio and digital services.
Music and radio business veteran Rob Farina has taken on a new role at Bell Media.
Effective May 29, Farina will serve as head of radio, content, strategy and iHeartRadio. He will replace David Corey, VP of radio programming, who is departing Bell Media for a new opportunity in the U.S.
On top of his continuing duties in developing strategy for Bell Media's digital radio service and his responsibility for syndication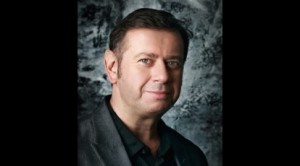 group Orbyt Media, Farina will now also develop programming and oversee content for Bell Media's radio properties across the Canadian market. As Farina will continue to oversee Orbyt and iHeartRadio, there will be no direct replacement for his previous position.
Farina, who held various positions for Bell Media since the late 90s, departed in 2014 to establish music marketing company Black Box before serving as VP of content for Rogers Media's radio division. He first returned to Bell Media in March 2016 as a senior advisor for the launch of iHeartRadio. In December, his duties were expanded to head iHeartRadio, along with syndication and strategic initiatives.
In his new hybrid role, Farina told MiC he wants to focus on the complementary nature of iHeartRadio and traditional radio. "A lot of the integrated campaigns we do are very in sync across the platforms, especially the branded content initiatives we do with marketers that revolve around music," he said. "In order for iHeartRadio to be successful, it requires our radio partners to develop symbiotically."
According to Bell Media, since its launch in October 2016, iHeartRadio has reached almost one million downloads, and boasted nearly two million listeners last month, a first for the app in the market. Farina said that when combining desktop and mobile listeners, iHeart has between 1.9 million and two million active monthly listeners.
This summer will see the launch of iHeartRadio 2.0, a paid subscription service with an expanded content offering and more options for interactivity (such as rewinding tracks that are playing live and downloading music). iHeart is also embarking on new live branded events, including the recently announced Calgary WestFest and upcoming events in Vancouver and Montreal.
Farina said radio remains a strong business in Canada (according to a recent report by Zenith, radio makes up 13.5% of the country's media spend, more than twice the global average). With audience being what Farina calls the "ultimate currency," he said he's confident radio can stand the test of time against digital subscription services like Spotify and Apple Music by going after more "mainstream" music consumers. He also said he views iHeart as distinctly different from those subscription services and stated that it goes more hand-in-hand with traditional radio, with its model built around the mobile streaming of radio stations rather than searching for tracks and curated playlists.
"I'm a huge fan of Spotify and Apple Music. I use both platforms a lot, and they're good at what they do. But we think our product [iHeartRadio] is going to be more of a mass-appeal product… Spotify is an amazing product for a music purist."
Farina will report to Nikki Moffatt in his new role.