Bell holds on in Toronto: Media Monitors
The telco purchased the most radio time in the market for the week of May 1 to 7.
Bell was the top radio ad buyer in Toronto for the week of May 1 to 7, holding onto the top spot for the second straight week, according to the latest Media Monitors charts.
The telco was followed by McDonald's, which moved to #2 from #4. RBC Royal Bank also climbed the chart, moving to #3 from #15. OLF also made a jump, landing at #4 from #7.
A move up the chart from Rogers Internet closed out the top five in the city, coming in at #5 from #11.
The top of the chart was also stable in Montreal, with CTV buying the top for a second straight week.
Bell Media's bravo Canada followed, climbing one spot to #2. RBC Royal Bank also rose up the ranks, moving to #3 from #13. Brault & Martineau moved to #4 from #6.
McDonald's climbed to #5 from #17, rounding out the top of the list in the city.
Toronto:
By brand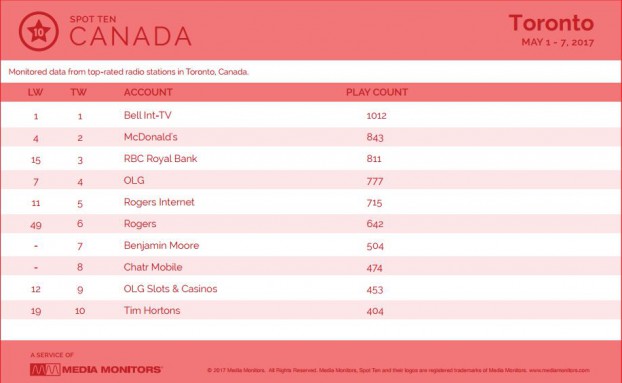 By category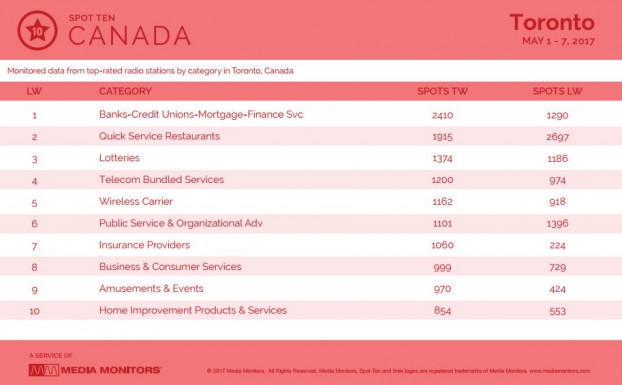 Montreal:
By brand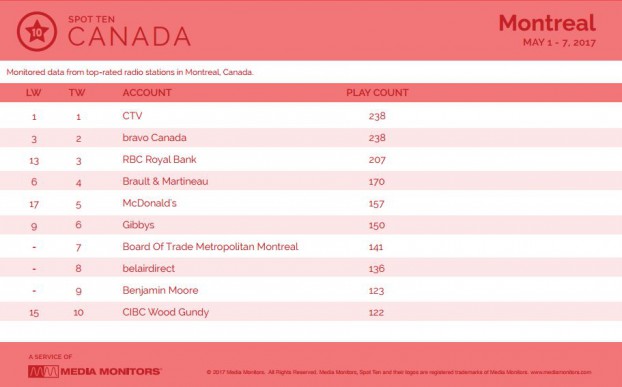 By category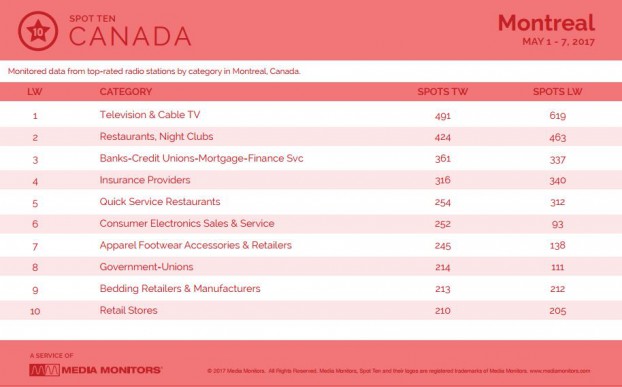 Image: Shutterstock