TimePlay to take its games outside the theatre
The interactive platform is introducing a new advertising option and expanding into the U.S.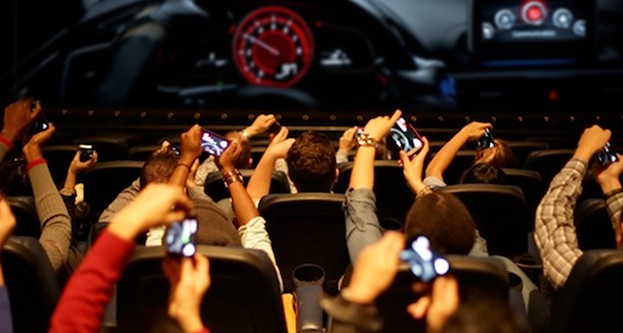 Toronto-based interactive gaming platform TimePlay is set to take its app from the theatre to the streets with a new expansion.
Until now, the app has been used primarily inside theatres, with moviegoers interacting with the big screen to play games before their films start. The new update will expand that, allowing brands to work with TimePlay to create a game that also works outside the theatre.
"The reality is people go to movies six to eight times a year, so every six to eight weeks they might see TimePlay," said Aaron Silverberg, SVP, TimePlay. "We want to create further relevance and engagement, make the app stickier so the gap between visits is lowered."
The new ad option is available to potential clients now, said Silverberg.
In addition to the new ad option, TimePlay has also signed a deal with New York-based Screenvision Media that will see the app expanded into the U.S. for the first time. The first phase of the launch will see the app rolled out into 1,000 cinema screens in the U.S. by the end of Q1, 2018.
To date, four million people, primarily Canadians, have downloaded TimePlay. Silverberg said usage varies depending on factors including the day and movie, but said on average 20% of people in a theatre with TimePlay are on the app during the pre-show games.