Big Bang returns to number one: Numeris
CTV claimed four out of the top five spots in the national market for the highest average minute audiences the week of April 24 to 30.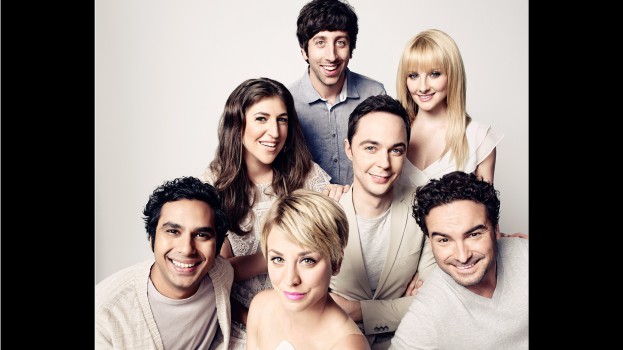 The Big Bang Theory was back in a familiar place this week, pulling the highest single-night average audiences (2+) for programs the week of April 24 to 30, according to the latest Numeris report.
Big Bang's audience more-than-doubled from the previous week, pulling in an average of 3.34 million viewers (up from 1.48 million last week).
With the number of Canadian teams in the Stanley Cup Playoffs dwindling, hockey broadcasts slid out of the top five in most major markets, save for Vancouver/Victoria.
While last week was a strong showing for Global, with the network taking four out of the top five spots in the national market, it switched positions with CTV this week. Survivor was the lone Global series in the top five (coming in second with 2.08 million viewers).
The long-running reality series was followed by Designated Survivor (1.82 million viewers), Grey's Anatomy (1.62 million) and Criminal Minds (1.52 million).
Regionally, Big Bang dominated, claiming the top spot in all Anglophone markets. Survivor also had a strong showing, cracking the top five in Toronto/Hamilton, Montreal and Vancouver/Victoria.
With the recent provincial election in British Columbia, news and political content also piqued the province's interest; the April 26 leadership debate on CTV (and a special broadcast of Global News the same evening) both placed high on the charts, bringing in 139,000 and 157,000 viewers respectively.
In the Quebec Francophone market, TVA's La voix was once again victorious, pulling in 2.11 million viewers. The region's entire top five consisted of Sunday night programs, including Tout le monde en parle (1.1 million viewers), LOL:-) (982,000), Accès illimité (962,000) and Vlog (895,000).
Here are the top-ranked daily measured shows by market (AMA for all persons 2+), according to Numeris, for April 17 to 23, 2017:
Canada
1. The Big Bang Theory on CTV Thursday at 8 p.m.: 3.34 million viewers
2. Survivor on Global Wednesday at 8 p.m.: 2.08 million viewers
3. Designated Survivor on CTV Wednesday at 9 p.m.: 1.82 million viewers
4. Grey's Anatomy on CTV Thursday at 7 p.m.: 1.61 million viewers
5. Criminal Minds on CTV Wednesday at 9 p.m.: 1.51 million viewers
Montreal (anglophone)
1. The Big Bang Theory on CTV Thursday at 8 p.m.: 96,000 viewers
2. Designated Survivor on CTV Wednesday at 10 p.m.: 82,000 viewers
3. Criminal minds on CTV Wednesday at 9 p.m.: 64,000 viewers
4. The Voice Results Show on CTV Tuesday at 8 p.m.: 59,000 viewers
5. Blindspot on CTV Wednesday at 8 p.m.: 58,000 viewers
Quebec (francophone)
1. La voix on TVA Sunday at 7:30 p.m.: 2.11 million viewers
2. Tout le monde en parle on SRC Sunday at 8 p.m.: 1.1 million viewers
3. LOL:-) on TVA Sunday at 7 p.m.: 982,000 viewers
4. Accès illimité on TVA Sunday at 9:31 p.m.: 962,000 viewers
5. Vlog on TVA Sunday at 6:30 p.m.: 895,000 viewers
Toronto/Hamilton
1. The Big Bang Theory on CTV Thursday at 8 p.m.: 795,000 viewers
1. Survivor on Global Wednesday at 8 p.m.: 442,000 viewers
3. Designated Survivor on CTV Wednesday at 10 p.m.: 436,000 viewers
4. Criminal Minds on CTV Wednesday at 9 p.m.: 420,000 viewers
5. Hawaii Five-O on Global Friday at 9 p.m.: 367,000 viewers
Edmonton
1. The Big Bang Theory on CTV Thursday at 9 p.m.: 194,000 viewers
2. The Big Bang Theory on CTV Thursday at 9:31 p.m.: 130,000 viewers
2. NCIS: Los Angeles on Global Sunday at 9 p.m.: 101,000 viewers
4. Chicago Fire on Global Tuesday at 8 p.m.: 88,000 viewers
5. The Blacklist on Global Thursday at 8 p.m.: 85,000 viewers
Calgary
1. The Big Bang Theory on CTV Thursday at 9 p.m.: 151,000 viewers
2. NCIS: Los Angeles on Global Sunday at 9 p.m.: 102,000 viewers
3. Hawaii Five-O on Global Friday at 10 p.m.: 92,000 viewers
4. Chicago Fire on Global Tuesday at 8 p.m.: 88,000 viewers
5. The Blacklist on Global Thursday at 8 p.m.: 82,000 viewers
Vancouver/Victoria
1. The Big Bang Theory on CTV Thursday at 8 p.m.: 223,000 viewers
2. Survivor on Global Wednesday at 8 p.m.: 166,000 viewers
3. Global News special broadcast on Global Wednesday at 6:30 p.m.: 157,000 viewers
4. NHL Playoffs Round 2 on Sportsnet Wednesday at 7:46 p.m.: 155,000 viewers
5. BC Leadership Debate on CTV Wednesday at 6:30 p.m.: 139,000 viewers