ICYMI: Snap's first public financials, a new beginning for 'Idol'
In case you missed it: The first public financial results saw some user growth - and a $2 billion net loss - for Snapchat, and American Idol has found a new U.S. network.
Snap posts $2 billion loss for Q1
May 10 marked the first financial results for Snapchat parent company Snap since it went public earlier this year. The camera and app company posted revenue of $149.65 million for Q1 of 2017, nearly tripling that from Q1 2016 ($38.8 million). The company's Q1 2017 net loss was $2.21 billion, up from $104 million for the same period in 2016. Daily active users for the Snapchat app grew by 36% year-over-year, reaching 166 million in Q1 2017 (up from 122 million for Q1 2016). This also represented an increase of 5% quarter-over-quarter (with 158 million users in Q4 2016). Snap defined the average revenue per user at $0.90 in the quarter, an increase of 181% year-over-year when the average sat at $0.32.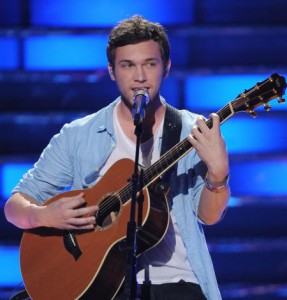 Idol returning to the airwaves

One year after its cancellation on U.S. network Fox, American Idol is coming back to the airwaves, this time on ABC. The Disney-owned network closed an agreement to renew the series for its 2017-18 season this week. Details around the reboot — including which Canadian network will pick up the former reality giant — are still sparse. Idol aired on CTV and CTV Two from 2002 to 2016. At the top of its game, Idol topped the Numeris charts, pulling in average viewer numbers in the millions. However, its season finale, which aired April 7, 2016, failed to crack the Numeris Top 30 for that week. The series will face competition from The Voice, which pulled in 1.25 million viewers for its most recent broadcast.

Space goes back to Black
Orphan Black will make one last return to the airwaves. Its fifth and final season will premiere June 10 at 10 p.m. on Space. The Canadian original, which saw homegrown actor Tatiana Maslany win an Emmy for her performance last year, will move to a new slot on Saturday nights during its 10-episode run. Season four of the series aired Thursdays at 10 p.m. and scored an average audience  (2+) of 282,000 over its 10-episode run. A spokesperson for Bell Media said the strategy of moving the series to Saturday nights was to return the series to its original timeslot, where it will air following Doctor Who.
MEC's Doucet moves to the creative world
Fauve Doucet, former director of strategy at MEC, has moved to Montreal-based creative science training centre Factry as its new marketing and communication director. The school was created in collaboration with a number of professional associations and corporations in Quebec and offers education in the creative sciences to professionals and businesses in order to "inspire the next generations of the creative economy." As marketing and communication director, Doucet will focus on raising its profile in Montreal, nationally and internationally. Doucet recently participated in MiC's first roundtable discussion of 2017, diving into day-to-day issues  impacting day-to-day life in the industry.
Pictured: American Idol winner Phillip Phillips