Upfronts 2017: Fox shakes up ad formats, adds Marvel drama
Jennifer Bidwell from Media Experts has a mixed report on the network's three new fall shows.
By: Jennifer Bidwell, managing director, television systems at Media Experts
The Fox upfront opened with Joe Marchese, the (very) newly appointed president of ad revenue, whose mandate will focus on "daring content and bold solutions." While this only marks his third day in this new role, it's clear right off the bat that he brought his passion for audience attention to the game. This was his show and he got our attention, quick.
The theme was centered on the importance of storytelling through well-crafted content – how good stories lead to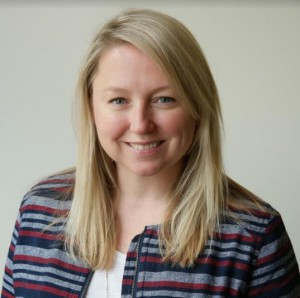 audience attention, ultimately translating to qualified content for advertisers.
Marchese focused his talk on the science of attention across all screens and was quick to dismiss the digital impression metrics that qualify a digital view (even though there is no sound on a reduced screen). He also pointed out that digital video reach cannot hold a candle to the reach of broadcast – nor can it replicate the experience that is created when well-crafted content meets a large screen experience. VOD is quickly gaining traction at Fox, with up to 30% of its content now being viewed on demand. The team even went so far as to declare "on demand the new primetime: the evolution of appointment viewing."
In the most bold decision we've seen so far, Marchese stated that the best content on FX will no longer support traditional ads. Moving forward, FX will only air Fox-created "hero" spots that consist of one advertiser per break with new formats and a push for better creative.
Finally, Marchese touted the success of two partnerships – OpenAP (which was announced earlier this year with Fox, CBS, and Turner), and Fox's new relationship with Moat/NBC (in which viewability across all live screens will be both measured and guaranteed). This I find most exciting as it brings broadcasters together to strengthen the medium and allow for ease of transaction on behalf of both buyer and seller. We'd see real gains back home if Canadian broadcasters could come together to create something similar.
Now for the programming highlights!
Fox Sports kicked it off with promises of more football, more Dallas Cowboys – more sports overall, to be frank. On the primetime side, Fox has had a pretty good year with break-out hits like Prison Break, The Mick, Empire and Star. We were treated to a fun musical number featuring stars from Empire and Star, and it was revealed that Queen Latifah and Benjamin Bratt will be joining the cast of Star next season. If history repeats itself, neither show will be in Canadian lineups this fall.
As for new programs, there is Gifted, a drama from the house of Marvel. Part family drama and part superhero thriller, this story focuses on a family who's teenage children have mutant traits and are hunted by the FBI. The twist? Their father is a special agent for the Feds and the family dramas ensue. This looks to be promising with the typical Marvel quality and I think the family angle will appeal to, well, families.
The Orville is Seth MacFarlane's new comedy. Think Star Trek meets… Seth MacFarlane. Set 400 years in the future, MacFarlane is the last-chance captain of a star ship who finds himself trapped in his job with his ex (also his superior) as they are tasked with trying to save the galaxy. Overall, a funny, well-timed comedy.
The final new scripted fall show from Fox is Ghosted. This pairs Adam Scott (Parks & Recreation) with Craig Robinson (Hot Tub Time Machine) as an unlikely duo who believe in aliens. Their strange theories land them in a role working together to help with paranormal investigations. While this has all the makings of a laugh-out-loud movie, I'm not sure how it will play out weekly on the small screen.
Mid-season additions include the promising L.A. to Vegas, a comedy that follows the daily commuter jet between L.A. and Las Vegas with an unlikely, but very funny, Dylan McDermott as the slightly drunk and often misbehaved pilot. His mustache alone could carry this show.
9-1-1 is a fast paced dramatic exploration into the lives of first responders. This series, starring Angela Bassett, will start each show with "9-1-1-, what's your emergency" and go from there.
The X-Files will be back mid-season with 10 new episodes. And finally, new show The Resident is a throwback to medical dramas. This one looked good and stars Matt Czuchry (The Good Wife) as a cocky resident working in a fast-paced hospital where we see that not everything goes to plan when doctors try to save people. I'd like to see this one survive to fill some holes for those viewers who are seeking out more medical dramas.