What does Olympic affiliation do for a brand?
CBC/Radio-Canada asked Canadians their thoughts about brand affinity and the Olympics, as well as which categories make the most sense at the games.
The CBC/Radio-Canada has released research that shows Canadians are pretty positive about Olympic brand partners and the majority are more inclined to buy from them.
Adam Mitchell, director of sports partnerships at the pubcaster, said the research was commissioned in order to add brand affinity data to the already known reach numbers behind the Olympics.
To date, 11 partners have signed on for the games with CBC/Radio-Canada, which, at 10 months out from the start of the PyeongChang Games, is an increase from previous years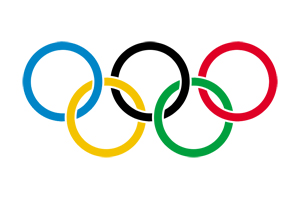 , said Mitchell. This research arrives as the sales and marketing team kicks off the second phase of sales, which is open to non-official Olympic partners.
Because Mitchell said every brand knows about the reach the Olympics get with Canadians, his team wanted to add greater detail to its offering – surveying people about their feeling towards brands that activate around the games – when it began approaching potential partners that aren't existing Olympic sponsors.
The research was conducted through InCanada Panel, and included a nationally representative sample of more than 3,000 Canadians who had expressed a degree of interest in the upcoming Olympic Games.
More than half (62%) of respondents said they would think more favourably of a brand or company that activates within the 2018 Olympic Games.
Purchase intent was also favourable, with 58% of respondents saying they would be more likely to buy from a brand or company that activates within the upcoming games.
Just below half of respondents (49%) said they would be more likely to recommend a brand or company that activates within the 2018 games.
CBC/Radio-Canada also asked respondents to rank the categories that are the best fit to become Olympic partners in their eyes. Unsurprisingly, sporting goods, high performance apparel, health and fitness, travel and tourism, sports drinks and clothing were the top five choices.