Upfronts 2017: CBS sticks with its strengths
Lindsey Talbot, managing director, trading and activation at Maxus Canada, details the "steady and consistent" new schedule from the top U.S. network.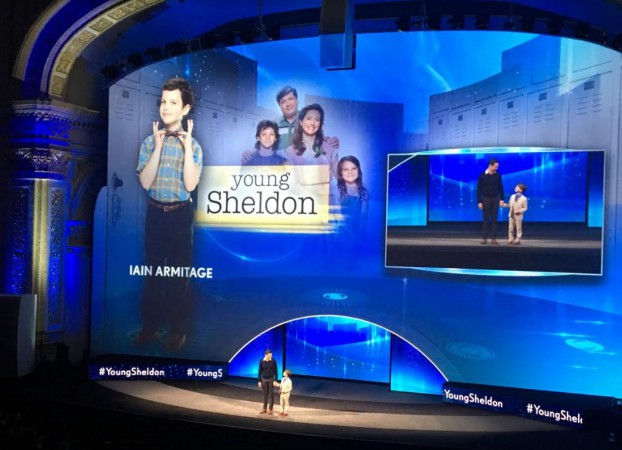 By: Lindsey Talbot, managing director, trading and activation at Maxus Canada
Wednesday afternoon brought us the CBS upfront presentation at New York City's historic Carnegie Hall.
The opening musical number was performed by New Orleans musicians Jon Batiste and Stay Human, also known as the house band for Stephen Colbert. The next musical number was surprisingly delivered by Colbert himself who openly joked about his FCC controversy earlier in the month. Once he'd muddled through a bit of an awkward Broadway number and went into his regular political musings, he was back on point. With the POTUS providing no shortage of material this week, Colbert had the audience laughing.
Several CBS execs made an appearance throughout the presentation, however with CBS president Glenn Geller off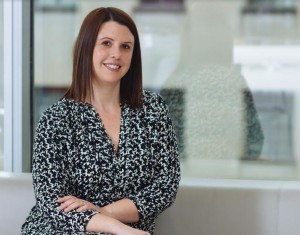 on medical leave, network CEO Les Moonves emceed the majority of the show. There was no shortage of moments about how CBS is "America's most watched network" and rightfully so as they have been in the number-one position nine years in a row.
The audience was reminded that CBS is the top network among consumers, not just viewers, which was a segue to its new data measurement offering: CDS Customized Data Solutions. The new measurement product will offer custom audience segments, large-scale and one-to-one addressability across all CBS' owned digital channels.
CBS execs also took direct shots at YouTube and the concerns around brand safety by showing a recent example of a real life YouTube advertising fail and promising "zero fraud" for clients.
After a few key announcements about its existing shows – including Oprah Winfrey joining 60 Minutes' cast as a special contributor and former Dallas quarterback Tony Romo joining the CBS Sports team as a commentator – CBS finally got down to business.
Beloved Late Late Show host James Corden charmed the crowd and poked fun at all the TV networks bringing back old shows, such as Will & Grace, Roseanne and American Idol. "This is like your own personal Groundhog Day," he told the crowd.
The CBS fall schedule looks strong and consistent, with few surprises. It includes three new comedies and three new dramas.
Comedies
The most anticipated comedy is the spin off from ratings king, The Big Bang Theory. Young Sheldon (a prequel) has a Wonder Years feel to it with Jim Parsons narrating, and has been cleverly scheduled to premiere following the season opener of Big Bang on a special one-time preview date of Monday Sept. 25, after which it will remain paired with the comedy on Thursday nights. Chances are this will be a success for CBS.
With Thursday Night Football reigning supreme (which is split between CBS and NBC in the Fall), CBS appears to have strategically scheduled Big Bang so that it will barely have to compete with NBC's highly anticipated return of Will & Grace in the same Thursday 8 p.m. time slot. In fact the two series will actually only air simultaneously for one or two weeks.
9JKL stars Mark Feuerstein. His character Josh Roberts is a newly divorced and out-of-work actor who moves home to New York to regroup. He lives in an apartment sandwiched between his prying parents on one side and his competitive brother, sister-in-law and their new baby on the other. It felt like Everyone Loves Raymond minus the middle-class struggle and the funny. The clip shown wasn't strong and I suspect it won't last the season.
Me, Myself & I stars SNL's Bobby Moynihan (who is leaving the show after this season) in a comedy about the defining moments in his life over three ages: 14 years-old, 40 (in the present day) and in the future at age 65 (played by John Larroquette). Shot in single-camera style, during these key periods in his life, Alex (Moynihan) always finds a way to persevere through difficult, cringe-worthy situations with determination and humour. Moynihan is a great sketch comedy actor on SNL, and this show has plenty of buzz surrounding it. But the jury is out on whether he can carry a series.
Dramas
S.W.A.T. brings the return of Shemar Moore to a network series after his departure from Criminal Minds. Judging by the enthusiastic applause from the audience, he's being welcomed back with open arms. S.W.A.T. is inspired by the '70s television series and 2003 feature film, and features Moore as a sergeant newly tasked to run a specialized tactical unit in Los Angeles who is torn between his loyalty to the streets and duty to his fellow officers. Paired with some steamy scenes with love interest Stephanie Sigman (Spectre), Moore is likely to make this drama a hit for CBS.
SEAL Team stars David Boreanaz (Bones) in a military drama that follows the professional and personal lives of the most elite unit of Navy SEALs and the toll it takes on them and their families. The drama is quite heavy in subject matter, and I am not sure it will attract regular viewers. However, Boreanaz has had long-term success with every series he's starred in from Buffy to Angel to Bones, so only time will tell.
Wisdom of the Crowd stars Jeremy Piven (Entourage) as a tech innovator who creates a cutting edge app to solve his daughter's murder. Jeffrey Tanner (Piven) develops "Sophe," an online crowd sourcing platform for publicly shared information, and recruits the original cop who searched for his daughter's killer. His unexpected success drives his determination to solve even more cases than just the one that's personal to him. The storyline and premise of this show were solid in the clip shown, but I am not convinced yet that Piven was the right choice for casting. This series will have the potential to succeed if viewers can connect with his character.
Midseason
CBS is premiering two midseason offerings: one drama called Instinct and one comedy, By the Book, but no clips were shown.
Instinct stars Alan Cumming (Good Wife) as a former CIA operative named Dr. Dylan Reinhart turned professor and author. He's lured back to his old life when the NYPD needs his help to stop a serial killer. NYPD detective Lizzie Needham (Bojana Novakovic) appeals to him to help her catch the killer who is using Reinhart's first book as a tutorial.
By the Book is a comedy based on bestselling book "The Year of Living Biblically," starring Jay R. Ferguson (Mad Men). Ferguson is a New York-based film critic who is at a cross roads in his life, having just lost his best friend and about to become a father. He decides to live strictly in accordance with the Bible in an attempt to become a better man.
Overall, not too many risks taken or surprises from CBS, but a steady, consistent schedule that likely will land in the top spot once again this time next year.