Scotiabank renews NHL sponsorship for five more years
'Canada's Hockey Bank' signs back on to leverage the league for national and local activations.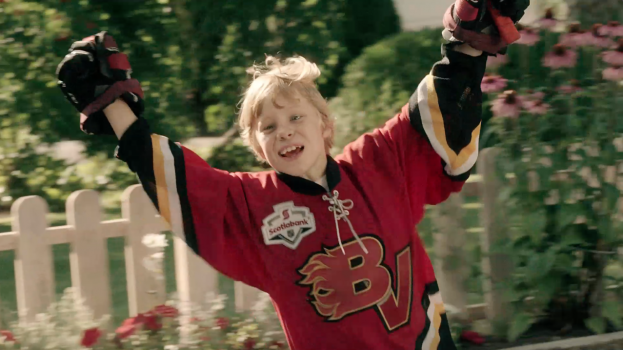 Scotiabank is set to remain the official bank of the NHL after renewing its sponsorship agreement with the league.
The new five-year deal extends a decade-long sponsor relationship in a year of increased focus on the NHL as it celebrates its centennial. Scotiabank has a naming sponsorship for the upcoming NHL 100 Classic (a regular season outdoor game set for December) and will be strongly positioned around the Heritage Classic, the league's playoffs and Stanley Cup series, and its annual awards.
The renewed deal also earns Scotiabank strong footing with NHL-owned media, such as NHL.com and its various social channels.
The financial institution positions itself as "Canada's Hockey Bank" and much of its sponsorship budget is spent on the sport. Beyond the league-level contract, it sponsors all seven Canadian NHL teams (getting its logo and activations inside each one's arena) and more than 8,000 community teams. It recently leveraged its NHL partnership to help bring donated hockey equipment, the Stanley Cup and a few Hall Of Famers to communities in Canada's far north as part of the Project North program. The bank also launched a series of 20 90-second vignettes last fall during Scotiabank Wednesday Night Hockey. Called Heroes of Hockey Day in Canada, the completed view rate was 800% higher than Scotiabank's benchmark target for the long-form content.
"Hockey really matters to Canadians and Scotiabankers," Jacquie Ryan, VP of sponsorship marketing and global philanthropy, told MiC. "The investment in the game and communities is really important to us."