Upfronts 2017: Sizzle and superheroes at CW
Jennifer Bidwell, managing director, television systems at Media Experts, on the final schedule of the week.
By: Jennifer Bidwell, managing director, television systems at Media Experts
The CW upfront marks the end of the week in New York City, bringing the sizzle and superheroes to their 2017-2018 line up. This year's theme was "Dare to Defy," and the event got off to an incredible start as the audience was treated to a live performance by Muse and their new song "Dig Deep," which is also the theme song for CW's summer campaign.
The CW has put together a strong schedule that showcases popular superhero action programs with diversity interwoven throughout. Diversity is a value driver for them, as reinforced by Jane the Virgin star Gina Rodriges,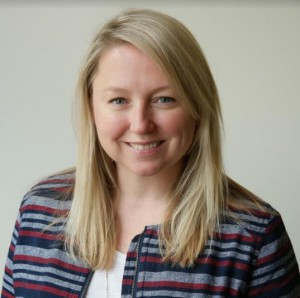 who stressed the importance the CW places on ensuring that every walk of life is represented throughout their programming.
Mark Pedowitz, president of the CW, started off by celebrating the excitement and ratings that are generated by its superhero crossover events every November. This is the network's launchpad where we see the world of DC come alive with the likes of Supergirl, Arrow, The Flash and the rest of the gang together as they intersect to fight crime. Year-over-year, this has been a huge success with audiences, so you better believe CW is bringing it back again.
CW also recognized the power behind letting audiences access network content from virtually anywhere. As such, its content is now available on every screen: from TV to mobile to OTT in a free ad-supported environment with absolutely no authentication. Pedowitz drove this point home more than once. CW recognized that a large margin of its younger viewership demos are accessing content on both mobile and OTT and, since releasing it all for free, audience numbers have continued to climb.
The CW has four new shows on its slate this year, bringing to the table a mix of action, comedy, sex and superheroes. In sticking with the theme of the upfronts this week – what's old is new again – the CW is reviving Dynasty, promising just as many twists and turns as in the original series. From the creators of The OC and Gossip Girl, this show hopes to grab the same audiences that flocked to Riverdale last year. It looks well-shot and promises lots of drama.
Switching gears from the rich and famous, the next new show is Valor. This series follows the lives of two Air Force pilots who return home from a secret mission with secrets of their own. While it seems like a great recipe of complicated characters mixed with daring missions and exciting twists, going up against both S.W.A.T (CBS) and The Brave (NBC) may make it harder for the show to find a dedicated audience this fall.
Life Sentence looks very cute and will likely attract a younger female audience. This show, starring Lucy Hale from Pretty Little Liars, is a heartfelt story of second chances that chronicles the life of Stella. The lead character has lived her life with cancer believing that she will die soon – only she finds out that she's been cured. Immediately, everything begins to change, not only for Stella but for all those around her. This light-hearted comedy fits in very well in the CW lineup – here's hoping that it ends up on one of the Canadian broadcaster's networks.
Finally, DC Entertainment brings us Black Lightning. This superhero thriller follows the life of Cress Williams: a retired superhero who has since become a high school principal. He used to fight crime with his power to harness electricity under the pseudonym Black Lightning. As crime rates grow and his city once again becomes riddled with bad guys, Cress morphs back into Black Lightning, and this time he's not alone – his daughters have inherited his abilities. We can be sure to see these characters in the crossover action come November.