ICYMI: Bell Media kicks off French Open coverage; The CBC gets hip again
TSN will kick off the summer with 500 hours of tennis content, while CBC will do so with a re-broadcast of The Tragically Hip's final show.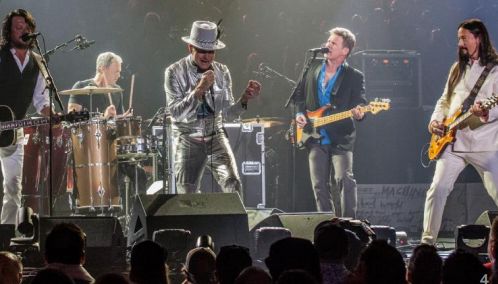 TSN to kick off French Open coverage
For the 12th consecutive year, TSN will deliver coverage of the French Open, with its linear and digital properties delivering coverage of multiple tennis matches simultaneously beginning on May 28. On top of gameplay and commentary, TSN's coverage will follow Canadian tennis stars Milos Raonic and Eugenie Bouchard through the tournament. French-language coverage will be available on RDS.
The CBC gets Hip again
After previously stating that it would not re-broadcast the final concert of The Tragically Hip — or make it available on-demand — the CBC has decided to re-air the Kingston show on June 24. The initial broadcast of the concert drew in an AMA of 4.3 million viewers according to Numeris, with at least 11.7 million people tuning into watch at some point. The show also led to more than 2.8 million streaming Hip songs within one week of the show. The three-hour show will be broadcast on linear television and on the CBC's online properties.
Accessible Media Inc. partners for online inclusivity
Toronto not-for-profit organization Accessible Media Inc. (AMI) has become an official member of the World Wide Web Consortium, an organization with a goal to make the web widely accessible to people regardless of hardware, software, infrastructure, language, geographic location and other factors. With the partnership, AMI will collaborate with the Consortium to develop standards and create technology in order to help people who are blind, partially sighted, deaf, hard of hearing or mobility-restricted access online content.
iHeartRadio Awards hosts and nominations announced
Bell Media has announced that the 2017 iHeartRadio Much Music Video Awards will feature Canadian songwriter Alessia Cara and U.S. singer Joe Jonas as hosts. The 2017 award show marks the second consecutive year of co-branding with iHeartRadio. Nominees have also been announced, with Canadian acts A Tribe Called Red, Shawn Mendes and Arkells grabbing multiple nods. The broadcast will air on Much and CTV on June 18, with concurrent live-streaming on the iHeartRadio app. Official Canadian partners of the broadcast include LG Electronics Canada, Coca-Cola, Virgin Mobile Canada, M&M's Caramel and Fruit by the Foot.