Five brands signed on for the next Amazing Race Canada
Chevrolet and BMO are back for the next season of the popular CTV show alongside a few new brands.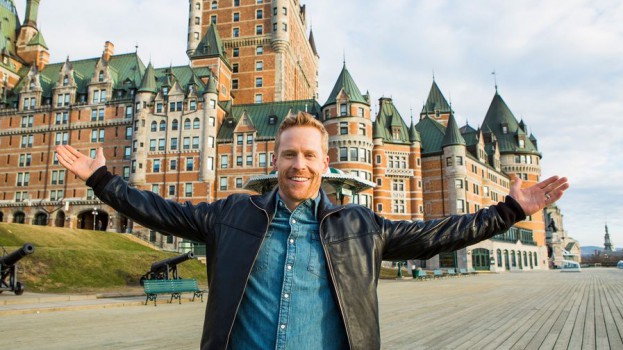 The Amazing Race Canada has announced five sponsors set to join the show for its fifth season.
Chevrolet (who has been with the show for all five seasons) and BMO (which has signed on for its third round) have returned. Also signed on are new sponsors Sinorama Holidays, Canadian Tire's Woods brand and Campbell's.
The fifth season of The Amazing Race Canada goes live on July 4 at 8 p.m. on CTV and CTV Go, and will air weekly after that. The season will see racers travel across the country and beyond, with special tributes to the 150th anniversary of Canadian confederation along the way.
Each of the two season five winners will take home a 2018 Chevrolet Equinox True North Edition in addition to winning a trip for two around the world and $250,000.
Last year's season of The Amazing Race Canada was consistently among the most-watched programs in Canada throughout the summer, peaking at 2.1 million viewers across the country during its finale on Sept. 13. Overall, the fourth season was watched by an average audience of 1.9 million viewers.
When the fifth season was announced last fall, Mike Cosentino, SVP, content and programming, Bell Media, told MiC that the network would be chasing a millennial audience "more heavily than ever" with the upcoming episodes. That was started with the casting of the new season, looking at the social media footprint of potential racers to bringing on more competitors who would resonate across younger audiences.