NCIS takes the top: Numeris
The action-drama pulled in an average of 2.23 million viewers on Global for the week of May 15 to 21.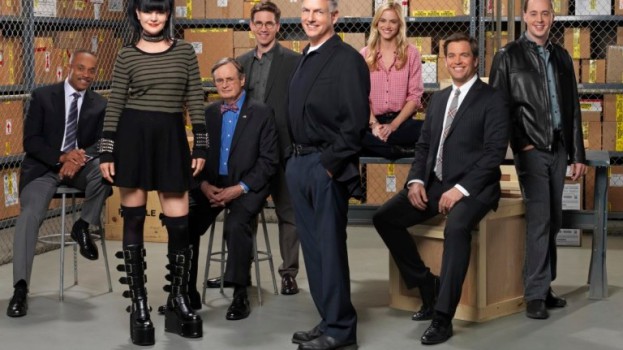 NCIS on Global landed at the top of the Numeris charts with the highest average minute audience (2+) of all single-night programs for the week. The action-drama pulled in an average of 2.23 million viewers according to the latest report, which covered May 15 to 21.
Nationally, it was a strong week for Global, with the first through fourth spot on the charts filled with its programs (Survivor at 2.11 million, NCIS: New Orleans at 1.84 million and Bull at 1.79 million). The fifth spot was held by CTV's Designated Survivor, which pulled in 1.69 million viewers.
Regionally, NCIS landed in the top spot for three of the five Anglophone markets, with Toronto/Hamilton and Montreal being the exceptions.
In terms of major event broadcasts, the Billboard Music Awards aired on CTV May 21. The awards only cracked the top five in two regional markets (Toronto and Montreal) and saw a drop in viewers over last year. The 2016 broadcast pulled in an average audience of 1.51 million nationally, while this year's nabbed 1.29 million, ranking 10th in the country's single-night programs.
With Francophone favourite La voix concluded for the season, TVA game show Le banquier (the French version of Deal or no Deal) came out on top for French Canada, pulling in 1.26 million viewers. The Quebec market's top five was dominated by TVA, with its shows La poule aux oeufs d'or, Refuge animal, LOL:-) and Vlog taking the most views for the week.
Here are the top-ranked daily measured shows by market (AMA for all persons 2+), according to Numeris, for May 15 to 21, 2017:
Canada
1. NCIS on Global Tuesday at 8 p.m.: 2.23 million viewers
2. Survivor on Global Wednesday at 8 p.m.: 2.11 million viewers
3. NCIS: New Orleans on Global Tuesday at 10 p.m.: 1.84 million viewers
4. Bull  on Global Tuesday at 9 p.m.: 1.79 million viewers
5. Designated Survivor on CTV Wednesday at 10 p.m.: 1.69 million viewers
Montreal (anglophone)
1. Designated Survivor on CTV Wednesday at 10 p.m.: 82,000 viewers
2. The Billboard Music Awards on CTV Sunday at 8 p.m.: 72,000 viewers
3. Bull on Global Tuesday at 9 p.m.: 58,000 viewers
4. Grey's Anatomy on CTV Thursday at 7 p.m.: 57,000 viewers
5. Marvel's Agents of SHIELD on CTV Tuesday at 10 p.m.: 56,000 viewers
Quebec (francophone)
1. Le banquier on TVA Sunday at 8 p.m.: 1.26 million viewers
2. La poule aux oeufs d'or on TVA Wednesday at 7:30 p.m.: 830,000 viewers
3. Refuge Animal on TVA Monday at 7 p.m.: 733,000 viewers
4. LOL:-) on TVA Sunday at 7:30 p.m.: 696,000 viewers
5. Vlog on TVA Sunday at 7 p.m.: 673,000 viewers
Toronto/Hamilton
1. Survivor on Global Wednesday at 8 p.m.: 477,000 viewers
2. NCIS on Global Tuesday at 8 p.m.: 431,000 viewers
3. Designated Survivor on CTV Wednesday at 10 p.m.: 423,000 viewers
4. Saturday Night Live on Global Saturday at 11:29 p.m.: 402,000 viewers
5. The Billboard Music Awards on CTV Sunday at 8 p.m.: 393,000 viewers
Edmonton
1. NCIS on Global Tuesday at 9 p.m.: 115,000 viewers
2. Scorpion on City Monday at 8 p.m.: 89,000 viewers
3. Survivor on Global Wednesday at 9 p.m.: 85,000 viewers (tie)
3. NCIS: New Orleans on Global Tuesday at 8 p.m.: 85,000 viewers (tie)
5. The Blacklist on Global Thursday 8 p.m.: 81,000 viewers
Calgary
1. NCIS on Global Tuesday at 9 p.m.: 126,000 viewers
2. NCIS: New Orleans on Global Tuesday at 8 p.m.: 116,000 viewers
3. Bull on Global Tuesday at 10 p.m.: 103,000 viewers
4. Survivor on Global Wednesday at 9 p.m.: 71,000 viewers
5. Chicago Fire on Global Tuesday at 7 p.m.: 69,000 viewers
Vancouver/Victoria
1. NCIS on Global Tuesday at 8 p.m.: 195,000 viewers
2. NCIS: New Orleans on Global Tuesday at 10 p.m.: 166,000 viewers
3. Survivor on Global Wednesday at 8 p.m.: 165,000 viewers
4. Designated Survivor on CTV Wednesday at 10 p.m.: 142,000 viewers
5. The Amazing Race on CTV Thursday at 10 p.m.: 134,000 viewers