La Presse to go 100% digital
The move will result in the loss of 49 positions at the paper, which will print its last Saturday edition at the end of 2017.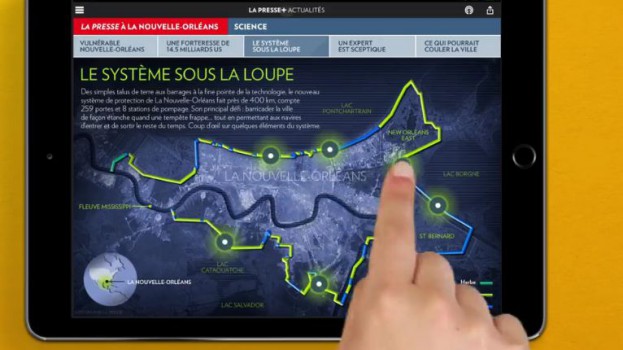 La Presse has announced it is going 100% digital, phasing out its Saturday print edition at the end of 2017 and transitioning fully to its La Presse+ mobile product.
The company says the changes will result in the loss of 49 regular and temporary positions at the company. Transition measures will be offered to those employees and a voluntary departure program is also being set-up in collaboration with the unions that represent employees. The departures will be spread out into early 2018. A release from the media company notes that it still has more staff in its newsroom now than it did before La Presse+ launched in 2011.
La Presse had made its intention to transition over from print to its mobile app known from early on in the deployment of La Presse+, and phased out weekday print papers at the end of 2015.
Pierre-Elliott Levasseur, president, La Presse, said in the release that he knows ceasing the Saturday print edition will have an impact on a particular group of readers, and that's why the announcement is being made over six months in advance of the shift. He added that "special support measures" will be introduced to help Saturday print readers make the switch to the mobile app.
According to numbers in today's release, La Presse+ has an average daily open rate of 273,000, with readership up 18.7% in 2016. Ad revenue from digital platforms now accounts for 90% of all ad dollars at La Presse.