The New Establishment: Juan Panlilio
The winner of a new AToMiC award leads UM's decision sciences team, finding a sweet spot where data meets passion.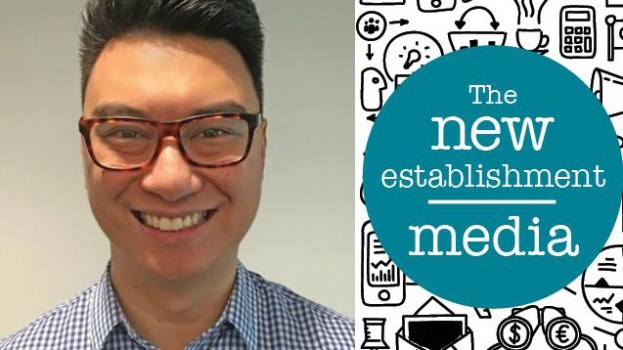 At this year's AToMiC Awards, Media in Canada and strategy introduced a new award program – The New Establishment: Media. It seeks to find the ones to watch in the media industry — the big thinkers, the disruptors and the movers/shakers within the country's media agencies.
The New Establishment: Media awards went to one junior and one mid-level candidate: Brie Reininger, analyst, UM Canada, and Juan Panlilio, UM's director of decision sciences.
When Juan Panlilio first began his time at UM, he worked as a digital supervisor. But after three promotions in as many years, Panlilio now leads a five-person digital media analytics team known as decision sciences. It works closely with the agency's planning, programmatic and social teams, capturing and analyzing data to optimize campaigns.
Panlilio's penchant for science and analytics gives him a no-nonsense approach when it comes to the agency's client work, said Ben Seaton, VP, client business partner at UM.
"To be able to strip emotion and subjectivity out of a conversation is very important," said Seaton. "His opinions are based in fact and are grounded in truth."
His devotion to data has seen him spearhead a number of big projects. He's developed key measurement frameworks that he used to build customized dashboards that amalgamate digital channel reporting. He's designed new standardized measurement methodology to showcase brand health. And he oversees a steering committee to educate and implement key transformational projects.
According to UM, Panlilio's optimization efforts have resulted in more than $5 million in savings for clients.
And, said Seaton, he has managed to cut through marketing buzzwords.
"There are some partners out there who still believe in the importance of vanity social metrics — clicks, likes and shares," said Seaton. "We've certainly brought [Panlilio] in a number of times to show the importance of moving beyond those. Focusing on translation to share growth, brand health growth… He talks measurement, he talks KPI realization, where we should focus our time and where we shouldn't."
But beyond the crucial obsession with data, Seaton says Panlilio still shows an enthusiasm and zest for the industry that makes clients enjoy working with him.
"When Juan speaks, clients listen," said Seaton. "To me, it's because he cares about the business. He's very fact-based, but he's also got that energy, that alertness… he can play both cards."
Seaton wasn't alone in that sentiment. Shelley Smit, president at UM Canada, said Panlilio's love of data and his personality offers a rare "best of both worlds" appeal to clients.
"You often get people involved in analytics who aren't the most dynamic personalities," she said. "He loves data, but he has great energy. He combines passion and personality and brings it to the 360-degree world of analytics."
Want to see who the big winners were at the 2017 AToMiC Awards? Strategy has the winners and big stories from Wednesday night's event.