Media's new seat at the table: where's the model going?
How are agencies investing? What to do with data? Four business leaders weigh in for the first part of our senior roundtable.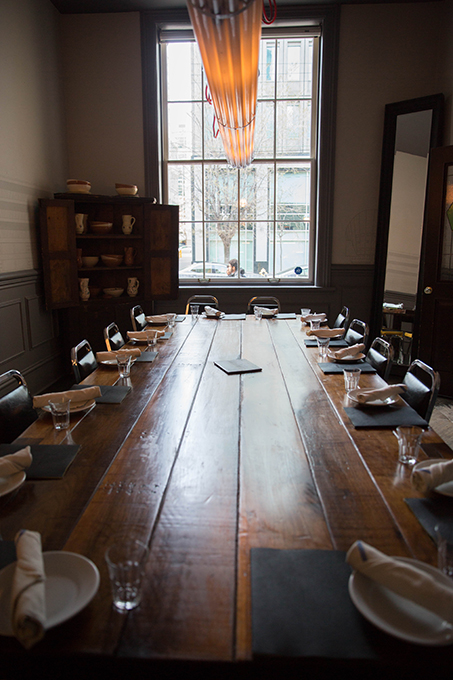 This article appears as "Media's New Seat at the Table" in the June 2017 issue of strategy.
Media in Canada and its friends at strategy magazine have been diving into media's biggest issues with a series of invite-only roundtable discussions. After checking in with a number of forward-thinking VPs and directors back in April, we wanted to talk with more senior-level executives to discuss the increasing complexity of the business, areas of investment and some of the more unusual requests marketers are coming to media agencies with in 2017.
This conversation is the first in a short series with some of the industry's leaders: Harvey Carroll, CEO at IPG Mediabrands Canada, Sheri Metcalfe, SVP and co-managing director at Jungle Media and Ann Stewart, CEO at Maxus Canada, along with marketer-side partners Heather Loosemore, senior director of marketing communications at Walmart Canada and Melissa Williams, senior director of media at CIBC.
How has the role of media changed for standalone agencies or within internal marketing teams?
Ann Stewart: We're looking at more of a business-client relationship. We're going back to that.
Another bucket for us is activation, we're calling it all channel activation. A CPM is a CPM – you should be looking at it from a holistic standpoint, and that includes tactical planning.
All of that is surrounded by the whole data world, automation and everything else. And because of all the data we're getting, we're hiring more data scientists than we are planners. But the fact is that the two don't communicate – one has no emotion and one has all the emotion.
There's been talk in the industry about whether digital is separate from traditional marketing, and whether or not it makes sense to specialize in siloed digital. Where do you all stand on that?
Harvey Carroll: There's definitely specialization in all parts of marketing, but we've been using hybrid planners for the longest time. More and more things are blurring.
The discipline around how you execute marketing effectively is, I think, universal across everything. Digital is where consumers are spending most of their time, so it's getting a lot of attention. But I don't think of it as a separate thing.
The complexity is also increasing. Even in the last 10 years, when I used to be with a client, I remember saying, 'If only we knew this' and 'If only we had access to that.' And I feel the pendulum's actually swung the other way where you just know too much. You can dive way too deep down a rabbit hole.
And with all this complexity, it's not like there's extra people. Plus, marketing is front-page news now. What used to only be available to the CMO or marketing team – now the CEOs are reading about it. Every week, somebody on the client side comes to us, and their CEO has asked them, 'Should I be on Snapchat? What about bots?'
Sheri Metcalfe: Creativity and insight will ensure survival of agencies, as opposed to capability in the digital realm. I think with programmatic buying and self-serve platforms, more clients are looking for the skill set, the research, the knowledge. Some are looking themselves – and I would argue that self-serving platforms are something that people can dig their toes into, including clients.
Melissa Williams: Which is a huge opportunity. We're not having conversations anymore about who's going to give us the cheapest CPMs. Five or 10 years ago, for media, it was all about who's going to buy the least expensive media. That's completely gone with digital platforms. Anybody can do it and [they're fine if their] audiences are going to cost more.
Stewart: We're all saying the same thing. But yet, when we get put into an RFI mode, it always comes down to the CPM and who has the lowest cost. So it starts there – The procurement world still costs us and it's not going away.
Williams: Whether or not you go full hog [into doing programmatic on your own] or whether agencies help make those strategic decisions to get ahead of the game – I think that's where media value is, with those procedures and the people with experience.
Heather Loosemore: The expectations are you're going to tell us what we should be doing. And you're going to be mining through all that data, applying it to all of the business. And so that expectation is still there. It's totally different than determining a dollars and cents exercise.
Stewart: We have hired from Deloitte someone who can help consult on bringing media in-house. Because that's a huge undertaking – to guide clients through all the different discussions and the questions they need to ask – because it's still media. And we have the understanding of what media does. So the whole consultancy world is an area we're playing in.
Carroll: And it's why you have to constantly evolve the model. You can't allow yourself to overdevelop in capabilities that ultimately don't have real value. And again, it makes sense for our clients to take some of these things on. You can build trust and say, 'OK. What's the next challenge? Oh, now you need help with business consultation.' I think just hoping that it doesn't change is not a great strategy.
So what areas have you invested in?
Carroll: Talent and development. I think everybody is investing around data analytics. And not the big sexy rocket science stuff. It's more of the operational data that helps clients make better decisions and helps us make better decisions. And then we're continuing to invest in social and mobile.
The challenge is that you've got to figure out what you're encumbering on one side to allow you to invest on the other. That's a big part of my job. Because nobody says, 'Here, take this $100 million and build this fantastic thing. Get back to us on profit a couple years from now.' So you've got to figure out what you need to stop doing, but it's tough to abandon things that you've done for a long time, right?
Stewart: We're investing in automation. We've taken a lot of the mundane jobs in the agency life and automated them. So where it took someone, say, 100 hours a month to do something, we've worked it down to two hours.
Metcalfe: And that will just continue, right? The execution side may be almost completely automated someday soon, and in some ways, we may have to downsize. But then, whoever's left has to be super curious. They have to be client-oriented, really passionate, and be a really interesting breed that understands consumer insight as opposed to maximizing or optimizing a digital or a TV job.
Stay tuned! Next week, our panel talks fees, credentials and weird client requests.