Media's new seat at the table: Becoming an indispensable partner
Part three of our senior media exec roundtable dives into pushing for attribution, unusual client projects and evolving past regular media deals.
This article appears as "Media's New Seat at the Table" in the June 2017 issue of strategy.
This spring and summer, Media in Canada and its sister publication strategy magazine have embarked on a series of invite-only roundtable discussions, inviting some of the most influential voices in media to dive into the most pressing industry issues. In part three of our conversation with senior-level executives, we dig into the ever-evolving relationship between agencies and clients (read part one here and part two here).
Harvey Carroll, CEO at IPG Mediabrands Canada, Sheri Metcalfe, SVP and co-managing director at Jungle Media and Ann Stewart, CEO at Maxus Canada, along with marketer-side partners Heather Loosemore, senior director of marketing communications at Walmart Canada and Melissa Williams, senior director of media at CIBC.
Do you get a sense that brands are losing a long-term strategy perspective because they're jumping on things?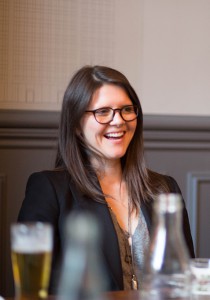 Loosemore: I think that's driven by the CMO segment as well, right? If you're rotating the mark that needs to made on a business and it changes when a CMO comes in, you've got 12 months to make it happen, 12 months to realize what has happened, and then start with somebody new. And that's the cycle that we're in.
Carroll: I think, as an industry, the more we can push towards attribution, the easier it is to have those disciplined conversations. Right now, a lot of those conversations exist in a vacuum. So I can challenge a client to want to build their brand over two to three years with discipline. And I say, 'OK, so tell me what we need to do to have that long-term brand building effect.' As the metrics get better, in terms of how we really attribute back to brand health, at least then you can make the decision.
You can still be the CMO that wants to be in all the stories and wants to do all the crazy shit, but at least it's a choice, right? But I'm not sure who still sits down and says, 'Let's think about three years from now.' It's more like, 'How do I not get fired 12 months from now?'
What are some of the unusual things marketers are turning to media agencies for today?
Metcalfe: The weirdest? Like cucumber pianos? That was for Hendrick's Gin, which is infused with cucumbers. We did an installation that was tech-driven, where you could actually play this piano that was built entirely of cucumber keys. So that's a weird thing. And there was another one, where we created a miniseries with Bell Media for Ikea. Our TV guys were on set helping guide talent and scripts. It's interesting, because we're way outside the realm of where we used to be.
You're giving notes to TV producers.
Metcalfe: Right. And we're like, 'Do you know anything about that?' We always come back to Legally Blonde. So there's a line in Legally Blonde where the ex-boyfriend says, ?'You got into Harvard Law School?' And she says, 'What? Like that's hard?' Which I think is an answer to anything in media now.
Stewart: For us, we're being asked to do more content building. We just did a business pitch where it was full of creative development. It becomes a different discussion than just regular media.
When media started, the media planners were actually the research strategy. We truly understood the consumer and that helped fuel creative. It kind of walked away from us, but now we're taking it back, which is interesting.
Williams: The thing with consumer data is that, technically, the media agency is the only place where people know how to translate data into insights. Whether it's insight-sensitive or audience data – we're constantly looking to media for that, which is something that not every other agency has.
Metcalfe: And like one client put it, 'Is this romance or is this facts?'
Carroll: I think we're increasingly being asked to lead the process. If you're getting invited to meetings that have nothing to do with media and communication, that means you're pretty indispensable, right? Then, when procurement knocks on the client's door and says, 'Let's see who'll do it the cheapest,' you want them to say,'Wait a minute, will this other person be able to do this? And will they add value?' I think if you're doing that, then you're sticky.
Plus, when you learn more about the client, you can deliver better solutions. It's a virtuous cycle.