Upfronts 2017: Inside City's growth strategy
Rogers Media execs break down the channel's more "balanced" schedule and its fan-favourite approach to programming.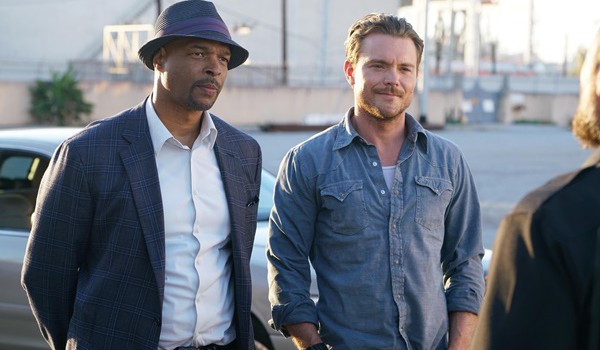 It's been 10 years since Rogers Media acquired City from what was then CTVglobemedia. And developing the network's programming slate has been "a slow evolution year over year," Hayden Mindell, VP of television programming and content told MiC's sister publication Playback Daily at a media breakfast in advance of Rogers' upfront presentation Tuesday.
City has added a hit or two every year, he said, beginning with 30 Rock, later Modern Family and last year's Scorpion and it now has a base of ratings winners to build on. Colette Watson, SVP of television and broadcast operations, noted that City grew by 5% market share in prime time last year and the network is, obviously, hoping to continue that growth.
To do so, Mindell said, the goal for the 2017/18 schedule was to have an established fan-favourite to lead off its primetime programming every night of the week. While Watson added that the network focused a lot of its attention in 2016 on "buzz worthy" dramas such as 24 and Prison Break, this year they wanted to have a more balanced slate of comedies, dramas and reality programming.
Mondays begin with newly acquired Dancing With the Stars, which just wrapped its 24th season on ABC. The reality dance competition, previously aired on CTV in Canada. Watson said that City has had great success with "audience engagement programming" like The Bachelor and America's Got Talent, and it was looking for more such series to balance out its programming.
Lethal Weapon (pictured) will make the switch from Wednesdays to Tuesdays, to simulcast the program with its U.S. broadcast on Fox. Rogers reported that the action series boosted the previous Wednesday timeslot by 169%, according to Numeris data.
The Blacklist, which previously aired on Global, will now fill the hole left by Lethal Weapon on Wednesdays. The last season of the series, which airs on NBC in the U.S., repeatedly made the Top 20 programming in Canada, based on Numeris data. The drama will be followed up by fan-favourite Modern Family at 9 p.m.
Premiering in early fall is six-part event series Bad Blood, the new Canadian original produced by New Metric Media, Sphere Media and DHX, which will air Thursdays at 8 p.m. Mindell said the series, which details the exploits of Montreal mob boss Vito Rizzuto, has "built-in recognition" which he hopes will help it "cut through the clutter." He also added that while television is dominated by series with cliffhangers and more questions than answers, Bad Blood has a "beginning and end, which should be attractive to people." The series will lead into new space comedy acquisition The Orville, starring Seth MacFarlane and from director Jon Favreau, at 9 p.m. followed by returning comedy series Mom.
Fridays will host Hell's Kitchen, which is into its 16th season, and Saturdays are home to Hockey Night in Canada, while City's comedy-focused Sundays will be anchored by perennial favourite Family Guy at 9 p.m., supported by  by new series Ghosted at 8:30 p.m., The Last Man on Earth at 9:30 p.m., season two of nirvanna the band the show 10 p..m. and  new series Fubar: The Age of the Computer at 10:30 p.m.)

"These shows are both nuts," said Mindell adding that "we couldn't provide them with a better lead-in audience."
From Playback Daily