Details on Rogers Media's new digital deals
Alan Dark, SVP of media sales at Rogers Media, tells MiC the kinds of digital partnerships his team is looking for going forward.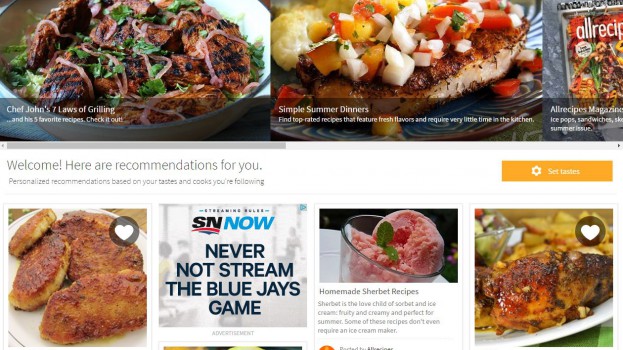 Amidst the parties and stars at its Toronto upfront presentation this week, Rogers Media also announced two new digital deals.
The media company has extended its deal with Meredith, becoming the Canadian ad partner for Allrecipes.com. Rogers Media first signed with the New York-based media co in 2013 when it began representing MarthaStewart.com.
Alan Dark, SVP of media sales, said the deal has been in the works off-and-on for over a year. When terms of the deal weren't able to be agreed on last year, Meredith signed with Crucial Interactive until last fall, but they came back to Rogers a couple of months ago to restart negotiations.
Allrecipes.com sees over four million unique visitors a month in Canada, according to numbers from Rogers Media. Dark said the deal fits in well with Rogers Media's existing properties online, especially Today's Parent, which has seen unique visitors online jump 177% year-over-year.
The Weather Company has also signed with Rogers Media, providing weather data and forecasts, as well as curated content, across the media co's properties. Rogers Media will provide locally relevant content on the Canadian version of The Weather Company's app and on weather.com. It will also represent The Weather Company's Canadian ad inventory.
Both deals include access to data, added Dark, noting "the only deals that I'm interested in doing are reach extenders for the network, and if they're able to partner with us on data," he said. "Because data is the new oil for us."
With the Weather Company deal, national and local Canadian marketers will have access to WEATHERfx, the company's data-driven ad solution.