Upfronts 2017: Corus picks up broadcast rights to Star Wars franchise
The media co revealed the six-year, 11-picture deal at its Thursday night Upfront.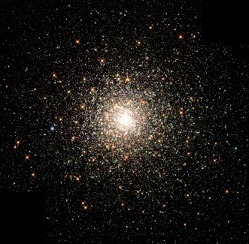 Corus Entertainment has picked up the Canadian broadcast rights to 11 films from the Star Wars franchise, the media co revealed at its Thursday night upfront presentation.
Ten of the 11 titles were acquired through a deal with Walt Disney Studios, while the other agreement, for the franchise's first film Star Wars: A New Hope, was acquired through a deal with 20th Century Fox. The six-year deal includes eight previously released films and three upcoming ones.
Corus EVP and COO Barb Williams said the company's acquisition of the franchise was indicative of its belief that film can still attract robust audiences to linear television.
Titles will air across Corus channels this fall, including Global, Showcase, W Network, ABC Spark, YTV, Disney Channel and Disney XD. Broadcast dates and other details have not yet been announced. 
Under the Walt Disney Studios deal, Corus acquired The Empire Strikes Back (1980), Return of the Jedi (1983), The Phantom Menace (1999), Attack of the Clones (2002), Revenge of the Sith (2005), The Force Awakens (2015) and Rogue One: A Star Wars Story (2016), in addition to unreleased titles Star Wars: The Last Jedi (set for release later this year), the untitled Han Solo Star Wars film (to be released theatrically in 2018) and Star Wars: Episode IX (to be released theatrically in 2019). Corus acquired A New Hope (1977) from 20th Century Fox. 

Image: Stock Snap