Upfronts 2017: Corus' star-studded fall TV strategy
The aim was "big stars and big brands" for Global and specialty networks like Showcase and W.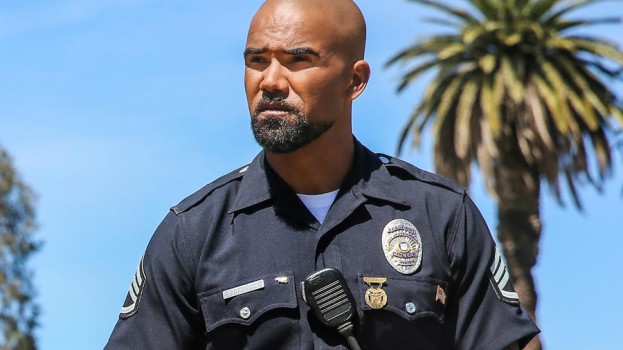 Barb Williams couldn't deny that Corus Entertainment's upcoming primetime schedule — for Global TV as well as its specialty networks — is a little dark and heavy at the surface. The media company is taking a different tactic than Bell Media, which is aiming to be the antidote to reality, by crafting a schedule with dramas that dive deep into current events.
"There's something in the world today about people wanting heroes," the VP and COO of Corus Entertainment told MiC. "The world is a complicated, insecure place, so you'll see the heroes theme emerge in the zeitgeist in times like this."
But Williams said looking beyond the surface, there's subtlety and nuance to the broadcaster's fall slate.
It's true that there's a lot of action — like in the two new military-themed dramas, SEAL Team and The Brave. SEAL Team, acquired from CBS, airs Wednesdays at 9 p.m. and follows an elite team of Navy SEALS and the pressure they face both in the field and at home. Meanwhile, The Brave (Mondays at 10 p.m.) follows a task force of special operative agents executing complex, cross-border missions.
Williams said the similarities between the two shows start and stop with the military theme. While The Brave is more of a "straight-up action" series with a serialized nature, SEAL Team is more story-driven, and Williams thinks the focus on the SEALs' home lives will lend it to more co-viewing (as opposed to the male-skewing The Brave).
Both of these shows also play into one of Corus' big priorities heading into the U.S. upfronts — where Williams said the media company was looking for big brands and big names. SEAL Team is fronted by Bones veteran David Boreanaz, while Anne Heche (Men in Trees) and Mike Vogel (Cloverfield) star in The Brave.
Another big star added to the Corus slate is TV veteran Shemar Moore (Young and the Restless, Criminal Minds) who takes a starring role in the cop drama S.W.A.T (Thursdays at 10 p.m.). The re-imagining of the 1970′s series boasts the familiar theme song and character names, but takes a decidedly different tone from the original. In the new version, Moore plays a new S.W.A.T. captain, appointed to the role after his successor accidentally shoots a black teenager. Themes of the current Black Lives Matter movement emerge within the show as Moore's character is torn between his loyalties.
Another big name coming to Global is Entourage's Jeremy Piven, who stars in the crime-meets-tech drama Wisdom of the Crowd. Piven plays a tech entrepreneur who, in a quest to find his daughter's killer, creates a crowd-sourcing app for information on unsolved crimes. Wisdom of the Crowd airs Sundays at 8 p.m.
But it isn't all just the serious stuff — four new comedies have come to the schedule, and Corus is hoping they'll repeat the success of last year's hit Kevin Can Wait.
One of the fall picks is about as low-risk as you can get — the much-publicized return of Will and Grace, back on the air with 12 new episodes after more than a decade since the original. Williams said the return of the entire principal cast, as well as the original writer and director, will give fans of the first series something to cheer for, but she added that there's more to Will and Grace than nostalgia.
"I think when we've seen the remakes of some of these other shows, we've seen that they work for multiple audiences," she said. "I think of Gilmore Girls [the Netflix revival]. Frankly, I wanted to watch it again and my daughter who didn't see it the first time around wanted to watch it. So it's definitely opening it up to a new audience."
The reboot will lead into season two of Great News at 9:30 p.m. on Tuesdays, starring Nicole Richie and Andrea Martin (Working the Engels) in a newsroom-based comedy about a mother that decides to return to work and starts a job as an intern at her daughter's news show.
New comedy 9JKL stars Mark Feuerstein as a newly single actor that returns home to live in an apartment with his parents on one side and his brother, sister-in-law and their new baby on the other. That airs Monday night at 8:30 p.m.
Superior Donuts, about the owner of a small doughnut shop located in a quickly gentrifying Chicago neighbourhood, will join the schedule midseason.
Williams hopes that same multi-generational appeal will give the new Law & Order iteration a boost. The franchise's new True Crime edition will follow an anthology format, with the first season focusing on the high-profile Menendez murder trial. "There is a young audience interested. Maybe they didn't live the crime the first time, but they're learning about it now, which makes us very excited about Law and Order."
The millennial appetite for true crime in recent years doesn't hurt either. Williams pointed to the explosive success of Netflix's Making a Murderer and the runaway hit podcast Serial as proof that the medium could survive on the mainstream conventional channel.
Another strategy, Williams said, was to balance the schedule with 25% new shows and 75% returning, which she said would keep returning audiences satisfied while being able to promote its new shows through successful titles like NCIS (Global's most popular show pulled in an average audience of 2.1 million viewers per episode last season).
The balance was achieved, she said, and now it's just a matter of letting the audiences decide.
"There's always shows that don't work," she admitted. Last year's newcomers Chicago Justice and Pure Genius were among those not returning to the schedule, which Williams wasn't fazed over. "Creatively, you know in a game like this there will always be things that don't work and you have to move on. But directionally, I think all of our brands are in a good place."
New specialty programs include the Jessica Biel-fronted drama The Sinner, new Marvel series Runaways and Cloak and Dagger and thriller Absentia on Showcase (which has also picked up the upcoming fourth series of Amazon original Transparent), Middle Ages scripted drama Knightfall on History and the debut of The Bachelor Canada on W.