Virgin Mobile leads the pack: Media Monitors
The mobile phone company bought the most radio advertising in Toronto for the week of June 5 to 11.
There was a new leader on top of the Toronto Media Monitors report chart last week, with Virgin Mobile joining in the #1 spot.
The mobile service provider purchased the most radio advertising for the week of June 5 to 11. It was followed by Canadian Tire, which joined the list at #2.
The Ford Dealer Association moved to #3 from #5 for the week, while Bell Mobility jumped to #4 from #12. New entrant Fido Internet closed the list out for the week at #5.
Also joining the top 10 in Toronto were Kelseys at #6 and RONA at #8.
In Montreal it was Bell Mobility at the top of the chart, moving up one spot from last week's #2 position. The mobile co swapped spots with CTV, which dropped one from last week to land at #2.
New entries closed out the top five, with Canadian Tire at #3, SpaceTV at #4 and Mitsubishi RVR at #5.
Toronto:
By brand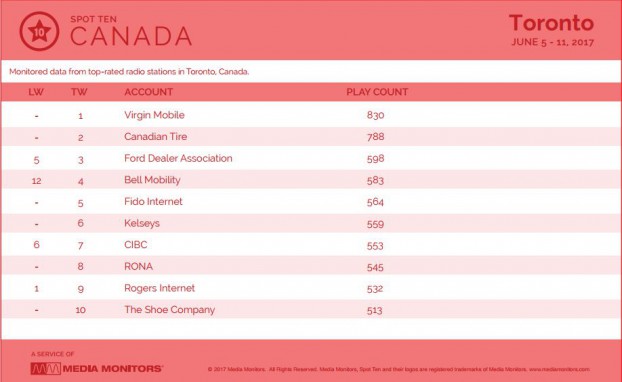 By category
Montreal:
By brand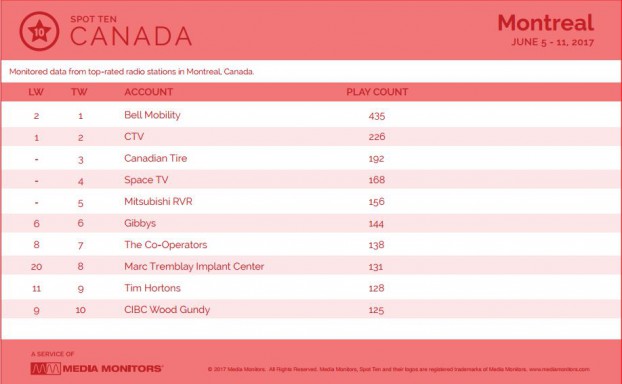 By category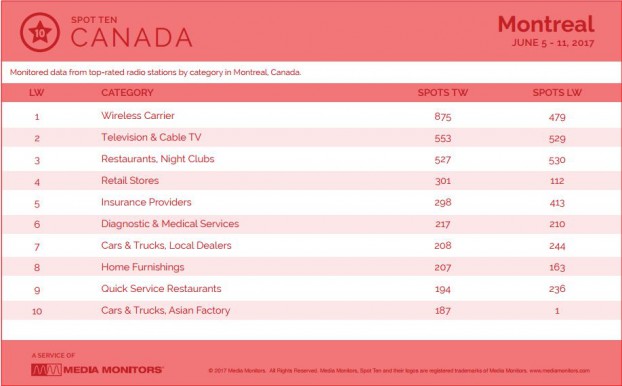 Image: Shutterstock