Notable Life taps new managing director to develop content offering
Pamela Silverstein will manage day-to-day operations and identify branded content opportunities on social channels.
Pamela Silverstein has joined Notable Life, the millennial-focused media company formerly known as Notable, as its first managing director.
Silverstein comes to Notable Life directly from New York City-based parenting brand Mommy Shorts, where she worked as the VP of production, branded content and digital strategy. She has moved back to her native city of Toronto for the new role, which she started on Monday.
She will report directly to Carli Posner and Claire Adams, who were appointed as co-CEOS in February.
Silverstein will be in charge of the day-to-day operations at Notable Life, working with its new network of creators (which includes Canadian tennis star Vasek Pospisil) to help find opportunities for brand integrations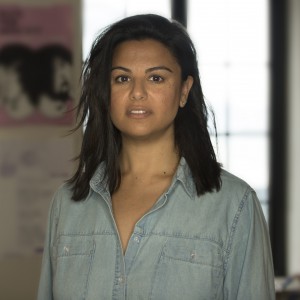 and content licensing. She will also help develop new streams of content for the overall brand including Notable Book Club and Notable E-Commerce Market.
Adams told MiC that finding someone with a background in branded content was the goal because of the way Notable Life has been building its team in the past year. Two years ago, she said, Notable had been highly profitable, before profitability began dropping in late 2015. Following a strategy to diversify its media offering and expand into more events, social native content and branded content, she said revenue for the most recent quarter is up 40% year-over-year.
While still focusing on Notable Life's main site (which Adams said is up 25% in readership year-over-year, currently at an average reach of 1.2 million monthly readers), Adams said she and Posner have worked to shape it into a social media first brand. She said its Facebook and Instagram accounts have grown by 40% (61,000 Facebook fans and 39,000 Instagram followers). Silverstein will work to identify opportunities for brand placements on those channels,
Silverstein has also served as the director of development at MGM, manager of creative affairs at Scholastic Media and special projects manager at TIFF.