Blog: It's time for measurement to evolve
Gaggi Media's CEO says creativity is needed to close the gap between TV and digital while we work out their shortcomings.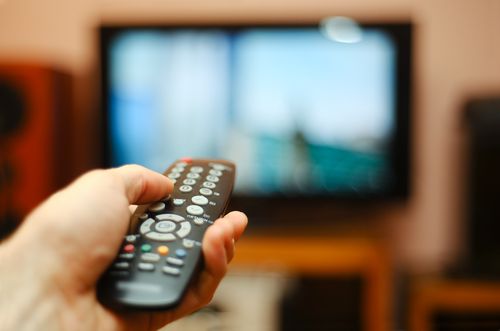 By: Laura Gaggi, CEO, Gaggi Media
We come closer every year to the convergence of two media royalties: TV and digital video. But consumers have gotten there much faster than us. As they move fluently across platforms, media planners and buyers need to measure fluently across platforms with them and link their activity through the entire funnel. But the process of coupling media's king of reach with its king of targeting is slow.
We can't wait for TV and digital to converge to have the full funnel in view. We need to encourage more thoughtful discussion about the power and the shortcomings of our measurement processes at play today, and find creative ways to close the gap between TV and digital.
Common currency
The online silo was constructed at the inception of the world wide web when banner space was bought independently from TV and no one could conceive of posting video online. From that, online media evolved to answer the call for different KPIs and metrics not available in the other older, tested and established media.
TV was already the crowned king of reach, its machines and processes were already built, and no other media – until digital video – could compete for TV's viewers in a serious way. So the urgency to evolve TV's buying and reporting disappeared.
Today, there is a staggering amount of TV data being left untapped because the measuring process is not capturing it. Driven by TV's high cost, media strategists have recently begun reallocating TV spending to digital, in some cases only to move spending back within a year. This highlights why TV measurement needs to evolve – its ROI is sometimes only visible by removing it from a plan.
A common currency is needed to capture all consumption and illustrate a whole picture for marketers. Some vendors provide GRP estimates to buyers for digital buys but there is no official, consistent currency across the industry, which we badly need. But, while digital agencies are hiring data scientists to measure and mine data, TV is still using the same tech from 50 years ago: people meters, paper diaries and questionable sample sizes.
Digital leaders like Google are driving toward leveraging data and machine learning to "allow for more effective ways to reach target your consumers and measure success in today's multichannel, multi-device world." The technology to capture that data in TV is still in its infancy: eMarketer forecasts that by 2018, programmatic TV ad spending will still only account for 6% of total TV ad spending in the United States. The media industry needs to continue to put pressure on broadcasters to innovate to drive the best insights and results for television, because the evolution of consumer behaviour and technology have outgrown TV's measurement process… and they're still evolving every day.
The multi-device future
As viewing becomes more fragmented across devices, our ability to measure consumption and understand behaviour across all devices is only becoming more essential. But today, the purchased ad space on a linear TV buy does not include automatic ad activity on any other digital screens, unless the user is streaming a live feed from the station's app or website. Otherwise, all TV ads and online/digital ads are purchased separately.
When TV and digital are able to speak the same language and can be bought on the same KPIs, advertisers and agencies will benefit from the huge value of measuring, tracking and optimizing all video campaigns, regardless of the screen they are viewed on, in the satisfying world of real time.
Today, media planners need to continue to put pressure on industry leaders to spur better thought leadership and proactive solutions. We can bridge the gap between digital and traditional media by using TV and digital together to make TV (the medium eMarketer says 97% of Canadians engage with) actionable and measurable, and to provide reach to the highly targeted, fragmented world of digital.
Holistic approach
Our job as media people is to reach consumers, make an impact and help brands tell a story. Anticipating and responding to consumer behaviour is our raison d'etre, and yet when it comes to evolving with consumers' digital behaviour, the media industry in many respects is not keeping pace. Convergence is not a question of if, but when. The two media powerhouses are complementary to each other. The precision and tracking capabilities that we love about digital are made even stronger when coupled with the massive reach that TV provides. And by planning an integrated media strategy, brands can have it all.
Until TV and digital video converge, we need to change our discussion from "TV or digital" to "TV and digital" to find creative ways to use media's power couple to achieve reach and precision.
Media strategists need to continue to push for more sophisticated measurement, both from TV and digital, and to encourage thought leadership with a forward-thinking approach. It can only get better from here!
Image: Shutterstock