America's Got Talent holds the top: Numeris
The reality show on City topped the list with the highest single-night average audience for the week of May 29 to June 4.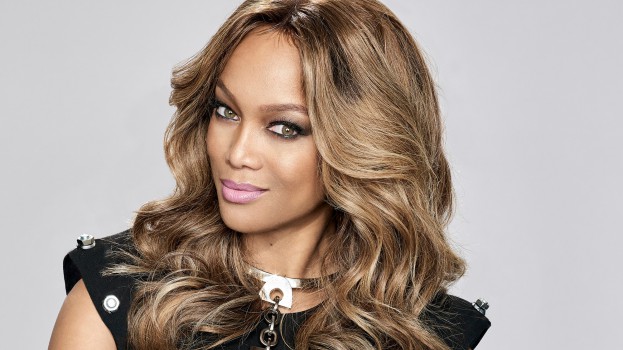 For the second week in a row, America's Got Talent on City claimed the top spot for the highest average minute audience (2+) of all single-night programs. The most recent win was for the week of June 5 to June 11, according to Numeris.

The reality competition show, now hosted by supermodel Tyra Banks, proved to be just as popular in its second week as it did in its premiere week, pulling in an AMA of 1.79 million viewers (up slightly from 1.71 million last week for its premiere). It was followed once again by CTV's World of Dance, which grabbed an average audience of 1.39 million viewers. The youth competition show boasts the star power of celebrity judges Jennifer Lopez and Derek Hough, and (along with America's Got Talent) cracked the top five in most of the country's Anglophone markets.
Although CTV isn't rolling out any new episodes of The Big Bang Theory for the summer, that didn't stop two rerun episodes from taking the next two spots in the national top five, pulling in average single-night audiences of 1.14 and 1.09 million viewers, respectively. In fifth place was the post-game wrap-up of the NHL Stanley Cup final, with CBC's Hockey Central grabbing 1.06 million viewers. The playoffs overall saw a 94% increase in AMA over last year.
Many regional markets were dominated by multi-night programming, such as news and sports. Of major event programs, the Tony Awards only cracked the top five in one market (Toronto-Hamilton), and pulled in an average audience of 768,000 viewers nationally. While this year's awards included a Canadian production nominated for Best Musical, the broadcast saw a significant drop from last year, which brought in 999,000 viewers. The Formula 1 Canadian Grand Prix, hosted in Montreal, pulled in 48,000 viewers in the city, but failed to crack the top 30 nationally.
In the Quebec Francophone market, TVA's programs Refuge animal and La poule aux oeufs d'or once again switched places for the top spot, with La poule coming out on top with 814,000 viewers and Refuge animal coming in second with 777,000 viewers.
Here are the top-ranked daily measured shows by market (AMA for all persons 2+), according to Numeris, for June 5 to 11, 2017.
Canada
1. America's Got Talent on City Tuesday at 8 p.m.: 1.79 million viewers
2. World of Dance on CTV Tuesday at 10 p.m.: 1.39 million viewers
3. The Big Bang Theory on CTV Thursday at 8 p.m.: 1.14 million viewers
4. The Big Bang Theory on CTV Thursday at 8:31 p.m.: 1.09 million viewers
5. Hockey Central post-game on CBC Sunday at 11:04 p.m.: 1.06 million viewers
Montreal (anglophone)
1. America's Got Talent on City Tuesday at 8 p.m.: 76,000 viewers
2. World of Dance on CTV Tuesday at 10 p.m.: 64,000 viewers
3. The Big Bang Theory on CTV Thursday at 8 p.m.: 56,000 viewers
4. Masterchef Canada on CTV Thursday at 9 p.m.: 51,000 viewers
5. Formula One Canadian Grand Prix on TSN Sunday at 1:55 p.m.: 48,000 viewers
Quebec (francophone)
1. La poule aux oeufs d'or on TVA Wednesday at 7:30 p.m.: 814,000 viewers
2. Refuge animal on TVA Monday at 7 p.m.: 777,000 viewers
3. Film de filles on TVA Wednesday at 8 p.m.: 617,000 viewers
4. Dans oeil du dragon on SRC Monday 8 p.m.: 614,000 viewers
5. Ma maison bien-aimée on TVA Tuesday at 8 p.m.: 589,000 viewers
Toronto/Hamilton
1. America's Got Talent on City Tuesday at 8 p.m.: 518,000 viewers
2. World of Dance on CTV Tuesday at 10 p.m.: 389,000 viewers
3. The Tony Awards on CTV Sunday at 8 p.m.: 309,000 viewers
4. The Big Bang Theory on CTV Thursday at 8 p.m.: 281,000 viewers
5. Gotham on CTV Monday at 8 p.m.: 277,000 viewers
Edmonton
1. Global News Morning on Global Saturday at 7 a.m.: 73,000 viewers
2. The Big Bang Theory on CTV Thursday at 9:31 p.m.: 69,000 viewers
3. America's got Talent on City Tuesday at 9 p.m.: 67,000 viewers
4. World of Dance on CTV Tuesday at 8 p.m.: 66,000 viewers
5. The Big Bang Theory on CTV Thursday at 9 p.m.: 66,000 viewers
Calgary
1. The Big Bang Theory on CTV Thursday at 9:31 p.m.: 70,000 viewers
2. Saving Hope on CTV Thursday at 10 p.m.: 58,000 viewers
3. Private Eyes on Global Thursday at 9 p.m.: 56,000 viewers (tie)
3. America's Got Talent on City Tuesday at 9 p.m.: 56,000 viewers (tie)
5. Hockey Central post-game on CBC Sunday at 9:04 p.m.: 55,000 viewers
Vancouver/Victoria
1. America's Got Talent on City Tuesday at 8 p.m.: 165,000 viewers
2. Hockey Central post-game on CBC Sunday at 8:04 p.m.: 131,000 viewers
3. World of Dance on CTV Tuesday at 10 p.m.: 111,000 viewers
4. Masterchef Canada on CTV Thursday at 9 p.m.: 98,000 viewers
5. Private Eyes on Global Thursday at 8 p.m.: 90,000 viewers