Spotted! IKEA encourages playing in the kitchen
The retailer is tapping into the idea of play with its new downtown Toronto pop-up experience.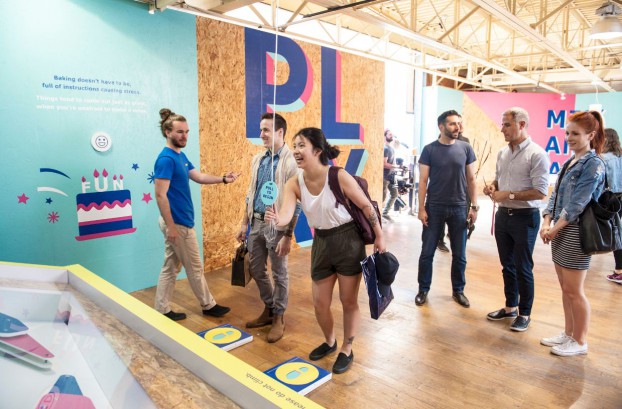 IKEA Canada has brought its wares (and new this year, its meatballs) to downtown Toronto for a second straight summer with the IKEA Play Café.
Similar to the retailer's stores, the pop-up is focused on IKEA's three pillars of shop, play and eat.
Lauren MacDonald, country marketing manager for IKEA Canada, said the focus for this year's experiential push is on solving consumer problems, which is an evolution from the 2016 emphasis on education.
In response to customer demand from last year, the retailer has also launched a bistro and patio area of the pop-up, complete with IKEA's famous meatballs and frozen yogurt. Because as MacDonald said, people always ask "where's the meatballs?" when IKEA is involved.
The overall theme of the pop-up (which is live on Toronto's Queen St. West until June 27) is defying convention. That notion of going against the norm is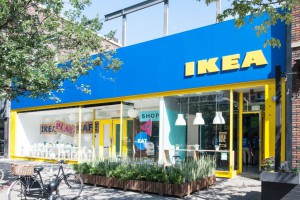 carried through the space, with Toronto-based SDI Marketing designing games like an interactive electronic dance battle and a Lite Brite-esque wall and pinball machine, all using IKEA products. For instance, the illuminated Lite-Brite wall is modified by inserting coloured children's cups.
Visitors to the space pick up a kitchen spoon that has an RFID chip embedded in it when they enter. They use it to both tap the items they want to buy and record the games they finish in the play zone. For each game played, visitors can get 10% off food purchases at the pop-up.
Media promoting the pop-up was done by Jungle Media, with streetcar wraps and transit ads, radio spots, digital ads and an online partnership with BlogTo. PR was done by High Road.
MacDonald said this second experiential store was built into IKEA Canada's marketing plan to build a deeper and non-transactional relationship with its customers. The retailer is using visitor count and online traffic as measures of success for the pop-up. IKEA Canada wouldn't share metrics from last year's execution, but MacDonald said they were above expectations.