Blog: Is it time to take off the rose-coloured glasses?
Agents of Necessity CEO Sarah Ivey on why the changes in the air at Cannes could be a golden opportunity for media agencies to reinvent themselves.
By: Sarah Ivey
Is it the Snapchat Ferris wheel? Or Google Island? Or the celebrity talks, the sunshine, the parties? Whatever it is, the Cannes Lions Festival still holds the promise of glamour, learning, connecting and prestige.
But have we reached the point where the cracks are starting to appear?
It's my fifth trip to Cannes, my first as an independent agency. I have long thought that there is no better gathering of hardened optimists in the world than this group. The newbies arrive with high expectations. The veterans come professing to be "so over it" – and yet they're still here (if their company let them come). But, despite the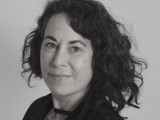 vibe and the keynotes and the yacht parties, it feels like Cannes has reached a pivot point.
What will likely be the impetus is the Publicis Groupe's announcement on Wednesday that it would be pulling out of all awards shows next year – particularly Cannes – in favour of investing in the development of its own AI platform, Marcel. On the heels of that, Sir Martin Sorrell also went on record that "the jury was out" on WPP returning to Cannes next year.
It's hard to tell whether this is the start of a larger backlash against Cannes or simply a statement intended to spur reform.
The talk on the Croisette was of attendance being down and costs significantly up across the board. Cost was cited as the reason why many of the companies were scaling back their presence. And in the face of that, tech behemoths are scaling up their presence, sometimes despite the optics. Major advertisers are also here – but trimming back attendance and entertaining.
It begs the question: what's really going on here, and how will Cannes evolve? Will Cannes become more of a sales event for media and ad tech vendors? At what point will the content become irrelevant? And what will happen to the work, which was really the original point of the festival?
A big question for media agencies – should they be here at all?
There's great work on display. Sadly, that great work belongs less and less to media agencies, a trend that's been continuing for several years (as a longtime media strategist, writing that sentence just kills me). Media agencies struggle to get on the Palais content agenda unless they're willing to front a celebrity. They're most likely installed at a hotel or a villa, hosting clients, panels, weaving into the Cannes weft but rarely standing out.
If we do an ROI on Cannes just for media agencies, it's difficult to see what, the real payout is beyond strengthening relationships. If the industry were to take a page from the Publicis Groupe playbook, how would the money be better spent?
The answer ultimately, I believe, reflects where the future of media agencies lie. I see two paths, and of course they aren't mutually exclusive.
Much of media placement will likely become automated in one way or another. Media agencies are, for the most part, woefully behind in leading in this space, which requires considerable planning and investment on how to optimize the plan to run this effectively. (Notice I didn't say efficiently – that's table stakes. The "better" one will win – and that's effectiveness.) These are immense, scary investments for agencies, and although the savings from Cannes would help, it's likely a drop in the bucket.
The other choice for media agencies is to embrace and lead the integration conversation. Media agencies may not win the awards, but media is often why an idea wins. "Fearless Girl" would be one more statue in a city square if it weren't for social media. Media leads already – media agencies should too. That requires a repositioning of an insight and strategy offering – one that media agencies are proud to showcase, and one that clients value (and pay for).
Given the geopolitical global events of the last 18 months, we really should be expecting upsets, backlashes and reinvention. Our job, as the advertising industry, is to get ahead of it. Cannes will undoubtedly be a pivot point. It may be the golden opportunity that media agencies are looking for to reinvent themselves.