Revenues, profits up for Corus in Q3
Subscriber gains in its TV business helped the Toronto media co on its way to posting consolidated revenues of $461.1 million in its latest financial report.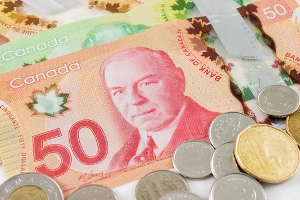 Corus Entertainment reported consolidated revenues of $461.1 million in its Q3 financial report, driven in part by subscriber gains in its TV division.
The Toronto media company's financials for the three months ended May 31, 2017 showed a year-over-year revenue increase of 28% (compared to $360.8 million in Q3 of 2016). Year-over-year profits meanwhile increased 35% to $175.8 million, from $130.2 million in last year's Q3 report. On a pro forma basis (factoring in the acquisition of Shaw Media's assets), Corus revenues were up 3% and profits up 14% year over year.
In the TV division, Q3 profits increased 34% to $171.2 million, from $127.9 million last year. On the TV ad front, profits were up 33% in Q3 2017 but remained flat on a pro forma basis.
Subscriber revenues were also up 26% in Q3 (4% on a pro forma basis). This was due in part to continued sub increases on various Corus-owned Disney channels and increases in wholesale fees under certain carriage agreements, according to a report from RBC Capital Markets' Drew Reynolds.
Elsewhere in Corus' TV division, merchandising, distribution and other revenues increased 47% due in part to revenues from Nelvana and its various merchandise lines. TV ad revenues meanwhile were flat.
On the radio side, Corus posted respective revenues and profits of $39.4 million and $11.6 million, respectively. Corus management attributed the stronger radio performance to gains in national advertising, which were offset by declines in local advertising.