What's the reality of the VR market?
There are 200 companies working in the virtual reality space in Canada, with more than 300 content projects on the go, but distribution and financing remain problematic, according to a new report.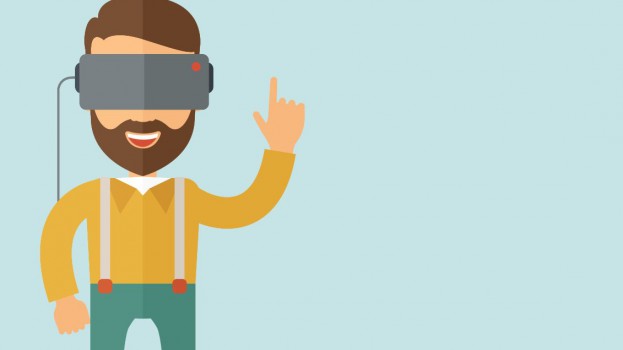 The hype has died down, the dust has settled and a clear picture of the virtual reality industry in Canada is beginning to emerge – and while there are significant opportunities for growth, there are major hurdles facing the industry as well.
That's according to the new report, Pulse on VR: A Living Ecosystem, from the CFC Media Lab and OMERS Ventures, in association with Nordicity, which studied more than 200 VR companies in Canada.
The maturity of the market is the biggest challenge facing the industry, with 41% of respondents saying it's a critical challenge. According to Nordicity's situation analysis for Q1 2017, there remains uncertainty around how quickly consumers will adopt VR headsets and pay for experiences. While Sony VR sold more than 900,000 units as of March 2017, Oculus Rift sold less than 250,000 units, for example. There has not been broad, mainstream adoption of any one VR platform, according to the report. That said, of the companies surveyed, 85% said they believe VR will be a mainstream medium in less than five years.
Availability of private financing was another big concern with 35% of respondents saying it's a critical challenge, while 32% said the availability of public funding was another significant hurdle.
As for opportunities in the sector, the report argues that the most promising area for growth is in content and applications. Whereas major players like Samsung and HTC dominate hardware development, startups have an opportunity to compete in the software and content space where the manufacturers and platforms don't have the same level of expertise to build competitive products.
Looking to the Canadian industry as a whole, the study found that there are more than 1,400 people working on VR projects across the 200 companies. Many of these organizations are relatively new, as well, with the industry seeing a 22% increase in the number of companies working in the space since 2014.

The vast majority of the Canadian industry (84%) is focused on developing content for commercial use, with half of those surveyed working on a single product and 20% working on three or more projects. According to the report, more than 300 projects are currently in development and a quarter of those are at the revenue-generating stage. Of those projects, nearly half are being produced in Ontario.
While almost all of those surveyed are currently focused on developing products for the entertainment sector (83%), nearly 55% said education is a future growth industry, while live events (49%) and professional development (42%) were also seen as major growth areas.
As for the target audience, 66% of respondents said they're creating for the general public, with 47% focusing on VR enthusiasts and 36% of business users.
Pulse on VR will provide ongoing analysis of the virtual reality ecosystem and is calling on new and returning participants to update their data. The next round of data and situational findings will be presented in fall 2017.
From Playback Daily 
Image: Shutterstock