Blog: What's your definition of brand safe?
Jonathan Davids, founder and CEO of Influicity, on the need to develop a brand safety guide before working with influencers.
By: Jonathan Davids, founder and CEO of Influicity
Brand safety was a buzzing topic at Cannes last week, with one exec even saying that her company will "remain off YouTube until we feel like there's a solution that will allow us to be brand safe to our standard." This comment, from JPMorgan Chase's CMO, shines a light on a much broader issue.
While the marketing industry has established norms for many things — like how long a video ad should run or the size of a mobile banner unit — there is no standard for "brand safety."
What's your definition?
Back in 2014, when I pitched a client on the idea of working with a transgendered influencer, the brand said they were not a fit. When I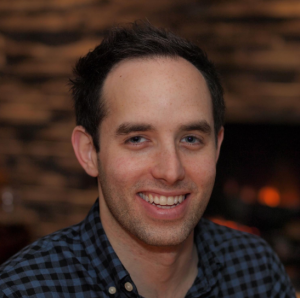 asked why, they said after much deliberation it was a brand safety concern. In 2016, this same client worked with several transgendered influencers.
The concept of what is or is not brand safe is evolving at a rapid pace. Is political content safe for your brand? What about LGBTQ content? Or content about bullying? Would an influencer wearing sexy clothing be considered unsafe, or would your brand position that as a message of empowerment?
It gets complicated in the age of platforms
As more ad dollars are poured into platforms, the issue of brand safety gets very complicated.
Facebook and Google have argued in the past that their role is not to censor content but to make it freely available across the web. So when an ad appears next to a news story about terrorism — or worse, a fake news story — who is to blame? Is it the platform or is it the content publisher?
To his credit, in December 2016 Mark Zuckerberg acknowledged that Facebook is a media company and has a responsibility to ensure quality content.
YouTube CEO Susan Wojcicki announced last week in a blog post that LGBTQ content should not be excluded in Restricted Mode, which is designed to filter out potentially inappropriate content. LGBTQ content, in addition to content like kissing at weddings, personal accounts of difficult events and speaking out against discrimination, should no longer constitute inappropriate content, in YouTube's view. But brand managers could disagree, which is why a brand safety guide is essential.
Working with Influencers
Safety is always top of mind when working with content creators across social media because many of them have a mix of content across the spectrum. Some of it is more risqué than the rest. The growing popularity of live content adds to the brand safety conversation because it cannot go through the normal approval cycle.
Brand managers should adhere to some basic rules:
Ask to see a piece of sponsored content that the influencer has produced in the past. This will give you a good sense of the influencer's style when they're being paid, which could be different from their non-paid content.
Be crystal clear about your expectations and provide your brand safety guide to the influencer at the very beginning of the relationship. This will be a key reference throughout the creative process.
Leave room for creative freedom. Remember that an influencer's greatest strength is their ability to draw an audience across social media. Let them flex their creative muscles to work in your favour.