Kraft gets bold with Vice
A new partnership for the brand kicks off the launch of its new Kraft Singles line, which is targeted at millennials.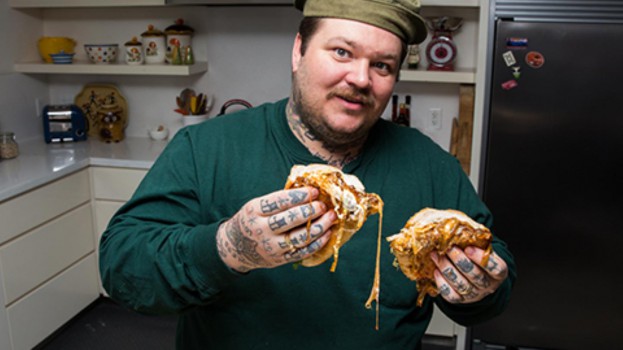 Kraft has expanded its line of Kraft Singles, launching a thicker and cheesier version of the product called Bold that's available in flavours like Sriracha, Jalapeno, Bacon, and Extra Cheddar.
Working with its media agency Starcom, the brand's launch campaign for the line taps a new Canadian partner – Vice Media – to reach its millennial audience.
Wendy Tucker, group account manager at Starcom, said that Vice Media was able to provide media placement as well as its personalities and creative studio. Vice Media tapped personalities like Matty Matheson and Danny Smiles to create non-traditional recipes with the new line of cheeses, like hot chicken sandwiches and a taco sub.
"It's a new launch, so we needed brand awareness," she said of the new media partnership. "We're making Kraft Singles relevant again with this target. We know that the target is more adventurous with what they eat."
The campaign includes videos and posts on Vice Canada's Munchies site, as well as promoted posts across social media. It will be expanded to use a specialty TV buy in August, targeting millennial males with a 15-second spot that will air on sports content, as well as other relevant shows, said Tucker. The campaign will be in market until mid-September, with a new flight coming in 2018.
Katie Shaw, brand manager, Kraft Heinz Company, said the Bold launch  is the first for the line in years, and the brand wanted to make a splash with its promotional content.
"Driving disruptive growth through breakthrough ideas is at the forefront of our marketing efforts," she said. "This is what led to a strategic partnership with Starcom and Vice Media to push the boundaries for Kraft Singles. We knew we needed to create engaging and memorable content that our consumers would enjoy watching and remember and Vice was the right partner to help with this."