Amazing Race Canada adds online game and VR
The show is hoping to build brand loyalty through VR and social interaction.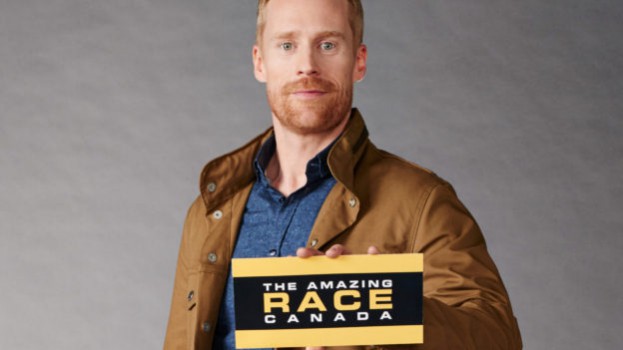 The Amazing Race Canada, which premieres tonight at 8 p.m. on CTV, is rolling out two companion pieces of content to add to the viewer experience.
The show has added the online game Race Play, which it's marketing at second-screening fans. The desktop and mobile web-based game asks viewers to submit their opinions on crucial points of the show, such as which detour they would take, or to vote on their placement predictions. The game is developed by iPowow, which specializes in television participation games.
Mark Lysakowski, executive producer and showrunner for The Amazing Race Canada, told MiC the insights for the game camefrom various social media conversations that were occurring throughout the episodes. "Fans have shown to be very engaged with the race," he said. "What we thinks makes Race Canada successful in its own right is how much people love to learn about their own country and see their own country, so this adds a layer of interactivity and takes the things that are discussed in the living rooms."
It's also capitalizing on that appeal by adding its own 360-degree VR experiences. Segments were shot at five of the Canadian legs of the race and will give viewers an immersive look at the season's destinations. They are viewable through the Oculus Rift or, for those who don't own a VR headset, on The Amazing Race Canada's Facebook page, viewable on a mobile phone.
Lysakowski acknowledged that the VR market in Canada has been slow to grow, due largely to slow sales of headsets, but he said the social media and mobile-friendly component of the experience might help make it more accessible.
"With VR, a lot of people aren't sure because they haven't engaged yet. But by having something that you can watch on your phone, it's a way to kind of dip your toe in."
There are currently no advertisers or sponsors on these new platforms, but a representative for Bell Media has said it is open to sponsorship opportunities.
Lysakowski said the new digital features aren't necessarily intended to bring in a larger audience — The Amazing Race Canada is already one of the country's most popular homegrown hits, with its most recent season pulling in an average of 1.9 million viewers.
However, he said that aside from potential monetization, the investments in digital media are key for Amazing Race Canada. "Anything that enriches the fan experience grows brand loyalty," he said.
Both games will be promoted through lower-third advertisements during the show.