Spotted! TIFF brings some culture to Union Station
The ongoing partnership between the two iconic Canadian brands will see TIFF blur the line between promoting its content and delivering it.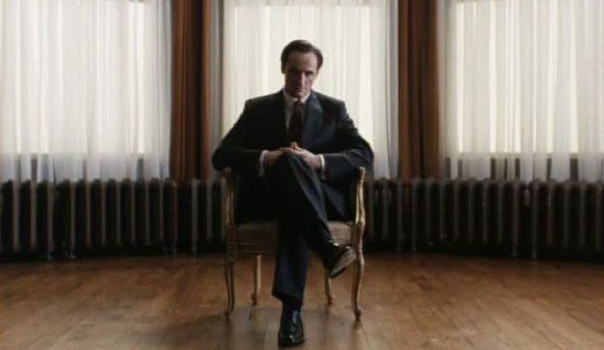 A new partnership between the Toronto International Film Festival (TIFF) and Toronto's busy Union Station transit hub has put more than train schedules on the wraparound digital screens in the station's new York Concourse.
The partnership will feature numerous installations throughout the year. The first featured clips from TIFF's Canada On Screen program.
The Canada On Screen program is a series of 150 Canadian works spanning music videos, commercials, shorts and feature films. While all of the works are available in full online and screenings will take place across the country, TIFF sought to create curiosity through its projections.
Some of the films visible to commuters included Guy Maddin's My Winnipeg, Donald Shebib's Goin' Down the Road  and François Girard's Thirty-Two Short Films About Glenn Gould (pictured).
Presenting partners of the Canada On Screen program include the Governments of Canada and Ontario, as well as RBC.
Rachel Noonan, director of marketing, communication and strategy, told MiC this is the first of many installations that will take place in Union. While no set plans have been unveiled yet, she said pop-up installations, digital activations and experiential stunts will play a major part in TIFF's relationship with the transit hub.
"This is a very mutually beneficial, omnichannel relationship," said Noonan. "They have been looking at ways to activate the [concourse] space, and we're looking to bring our programming to as many people as possible."
TIFF has done outdoor free showcases of its content before, such as TIFF in the Park, but Noonan said this will serve as a more effective promotion of the content because of the mass reach of Union Station.
"As budgets evolve, we have to be really creative with how we invest," she said. "There's definitely a focus now on creating marketing opportunities that blur the lines between creating awareness about our programming and actually delivering our programming."
Noonan could not offer an exact number of impressions, but Union Station's official estimate states that 250,000 pedestrians go through the concourse in an average day, leaving the impressions on the clips at an estimated 2.5 million during the 10-day run of Canada on Screen.
TIFF and Union brokered the partnership directly, with all creative for TIFF produced in-house.