Consumer spending on online video to increase: report
The demand for original content from major streaming services will cause consumer content spending to increase 12.6% annually from 2015 levels until 2020.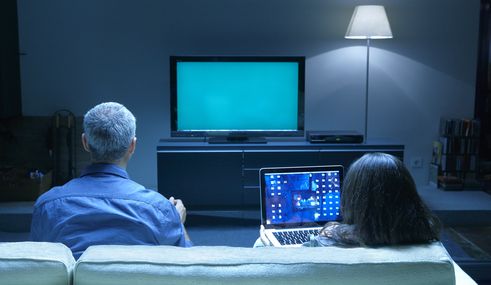 As last week's Emmy nominations proved, original content from the U.S.-based streaming giants is top of mind for critics and consumers. Netflix, Amazon and Hulu received a total of 125 nominations, up from 72 last year, with Netflix scoring 91 of those, up from 54 last year.
This is likely to increase going forward, according to the latest trends report from the Canada Media Fund. The study said that in addition to an increase in online video consumption, consumers' willingness to pay for streamed content is set to increase significantly over the next five years.
Citing a study from International Data Corporation (IDC), the CMF report predicts consumer content expenses around the world will increase at an annual rate of 12.6% between 2015 and 2020. By contrast, global spending on devices for watching content will increase by 1.6% annually.
The CMF report also points to the fact that in the U.S. the proportion of adult consumers who use paid or free streaming services (68%) has now exceeded that of pay TV subscribers (67%). In Canada, the streaming shift is taking place too, with spending on internet access outweighing spending on cable TV subscription since 2015.
Production expenditures from the streaming giants show no sign of slowing either. In 2017, Netflix will spend an estimated CAD $7.71 billion on content, up from $6.22 billion in 2015. Meanwhile, Amazon's investment in original content has spiked even more in that period of time, jumping to an estimated USD CAD $5.7 billion in 2017, from $3.43 billion in 2015.
And while scripted drama is where the major digital players have had the greatest impact, unscripted is increasingly becoming a focus for them. Both Netflix and Amazon have signaled their intentions to grow their unscripted rosters, with the former announcing 20 non-scripted shows for 2017. This is upping the cost to produce non-fiction content, said the study, as the relative ease with which the SVODs can fund unscripted (it is significantly cheaper to produce than scripted) is driving up the price of talent across the board. And Netflix and Amazon are willing to pay big money to attract celebrities and brands that are so crucial to the success of non-scripted shows.
Elsewhere the study study identified diversity as an area that digital platforms should be tapping to bring in larger audiences.
"Despite the impressive number of users on the dominant platforms, large swathes of the population remain to this day poorly served by these major players which offer too little diversity," read the CMF study.
And as high-speed internet (capable of handling the connection speeds required to use online video) becomes more readily available across the globe, the opportunity to create content for these underserved markets will increase, said the report.
The study also highlighted an opportunity for French-language content creators. The French-language market is set to grow in the coming years due in part to population booms in French-speaking parts of Africa. According to the report, the number of Francophones will double over the next 10 years, which will create a greater demand for French-language content. By 2050 the number of French speakers will have increased to more than 700 million people, compared with approximately 274 million today. This 700 million would represent about 8% of the world's population.