New HuffPost Canada EIC zeroes in on mobile, video
Veteran journalist Andree Lau will lead the country's operations as it looks to grow its suite of original videos and podcasts.
HuffPost Canada's new editor-in-chief Andree Lau wants to hone in on what the digital brand does well — with a laser focus on video and mobile.
Lau, who has been with HuffPost since 2011 (with her last two years as managing editor of news) and previously worked as a reporter and producer at CTV and CBC News, replaces Kenny Yum, who accepted a position as chief of staff at CBC News in June.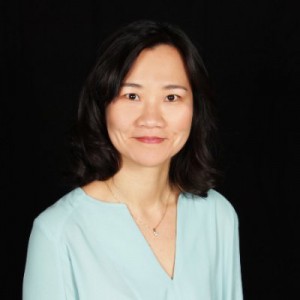 She told MiC that she wants to experiment with new delivery formats, producing more live and interactive content, and hopefully creating more original series. Lau said HuffPost Canada plans to capitalize on upcoming live-streaming opportunities, such as coverage of the upcoming NDP leadership race, and live video Q&As with cabinet ministers.
She is also hoping to increase the number of original video series that the site produces. Rashida Jeeva, HuffPost Canada's GM and head of content, said these series have been incredibly brand-friendly.
Jeeva said the brand is also aiming to grow its originals base to market to brands and agencies, with notable brand integrations including the series Like a Tourist, which paired with hotel brand Hilton, and SunLife-sponsored series Two Minutes to Transform, which featured experts like Canadian astronaut Chris Hadfield. Both have recently been renewed for second seasons.
Mobile will continue to be a big focus for HuffPost Canada (which recently rebranded to a more mobile-friendly look). According to comScore numbers from May, the site saw 5.4 million unique viewers on mobile for the month. HuffPost Canada's website reaches a total of 7.6 million monthly unique visitors, and according to the company, 60% of those visitors are now exclusive to mobile.
With that mobile-friendliness in mind, Lau is also hopeful about the company's podcasting possibilities — earlier this year she was part of the team that launched the political podcast, Follow-Up. She said the podcast was created to capitalize on the brand's increasingly mobile audience (since most podcast listening is done on mobile).