The Amazing Race Canada begins with a bang: Numeris
The reality show drew in 1.89 million viewers with its premiere episode.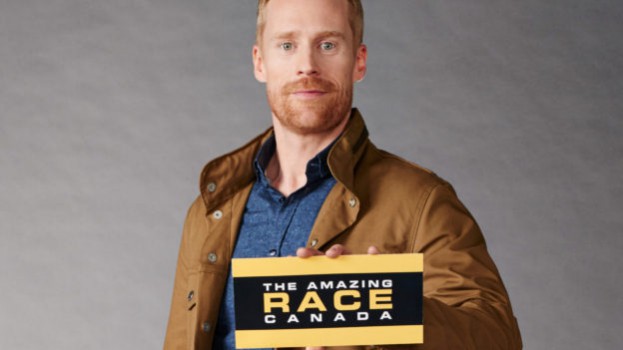 The summer of reality TV continues, but this time it was the premiere of The Amazing Race Canada coming out on top. The latest single-night ratings from Numeris, which covered the week of July 3 to 9, report that CTV's reality show brought in an AMA (2+) of 1.89 million viewers. However, the premiere came up shy of last year's, which drew in an average of 2.05 million viewers.
Dropping out of the top five for the week were City's America's Got Talent and CTV's World of Dance, which both had the week off and returned to the airwaves on July 11. The pair had spent five consecutive weeks in the first and second spots, respectively.
But other reality hits still grabbed the spotlight — CTV's American Ninja Warrior came in second with an average audience of 1.27 million viewers. Following that were three separate episodes of Big Brother, which brought in average audiences of 1.07, 1.06 and 1.05 million viewers each.
Regionally, The Amazing Race Canada topped all the country's Anglophone markets save for Montreal (where it swapped places with American Ninja Warrior) and Calgary, where the broadcast of the Calgary Stampede topped the charts with an average of 80,000 viewers (the Stampede failed to crack the top 30 nationally).
In Quebec's Francophone market, there was a new victor with SRC's Les chefs, which pulled in an average of 727,000 viewers.
Here are the top-ranked daily measured shows by market (AMA for all persons 2+), according to Numeris, for July 3 to 9.
Canada
1. The Amazing Race Canada on CTV Tuesday at 8 p.m.: 1.89 million viewers
2. American Ninja Warrior on CTV Monday at 8 p.m.: 1.27 million viewers
3. Big Brother on Global Thursday at 9 p.m.: 1.07 million viewers
4. Big Brother on Global Wednesday at 8 p.m.: 1.06 million viewers
5. Big Brother on Global Sunday at 8 p.m.: 1.05 million viewers
Montreal (anglophone)
1. America Ninja Warrior on CTV Monday at 8 p.m.: 59,000 viewers
2. The Amazing Race Canada on CTV Tuesday at 8 p.m.: 51,000 viewers
3. The Big Bang Theory on CTV Sunday at 7 p.m.: 50,000 viewers
4. The $100,000 Pyramid on CTV Sunday at 10 p.m.: 46,000 viewers
5. Saving Hope on CTV Thursday at 9 p.m.: 45,000 viewers
Quebec (francophone)
1. Les chefs on SRC Monday at 8 p.m.: 727,000 viewers
2. Notre cinéma on SRC Friday at 8 p.m.: 679,000 viewers
3. Refuge Animal on TVA Monday at 7 p.m.: 678,000 viewers
4. Ma maison bien-aimée on TVA Tuesday at 8 p.m.: 613,000 viewers
5. Lol:-) on TVA Monday at 7:30 p.m.: 594,000 viewers
Toronto/Hamilton
1. The Amazing Race Canada on CTV Tuesday at 8 p.m.: 325,000 viewers
2. American Ninja Warrior on CTV Monday at 8 p.m.: 254,000 viewers
3. Big Brother on Global Wednesday at 8 p.m.: 228,000 viewers
4. Big Brother on Global Thursday at 9 p.m.: 224,000 viewers
5. Big Brother on Global Saturday at 8 p.m.: 220,000 viewers
Edmonton
1. The Amazing Race Canada on CTV Tuesday at 9 p.m.: 117,000 viewers
2. American Ninja Warrior on CTV Monday at 9 p.m.: 104,000 viewers
3. Hollywood Game Night on CTV Tuesday at 10 p.m.: 81,000 viewers
4. Saving Hope on CTV Thursday at 10 p.m.: 71,000 viewers
5. Private Eyes on Global Thursday at 9 p.m.: 69,000 viewers
Calgary
1. The Calgary Stampede on CBC Friday at 9 a.m.: 80,000 viewers
2. The Amazing Race Canada on CTV Tuesday at 9 p.m.: 77,000 viewers
3. The Calgary Stampede on CBC Saturday at 8 p.m.: 56,000 viewers
4. Big Brother on Global Saturday at 9 p.m.: 54,000 viewers
5. Big Brother on Global Thursday at 10 p.m.: 51,000 viewers
Vancouver/Victoria
1. The Amazing Race Canada on CTV Tuesday at 8 p.m.: 174,000 viewers
2. Private Eyes on Global Thursday at 8 p.m.: 105,000 viewers
3. American Ninja Warrior on CTV Monday at 8 p.m.: 104,000 viewers
4. Border Security on Global Sunday at 7 p.m.: 101,000 viewers
5. Border Security on Global Saturday at 7 p.m.: 91,000 viewers