Streaming music services growing in popularity: study
Plus, despite the global reach of online radio, listeners still prefer local content.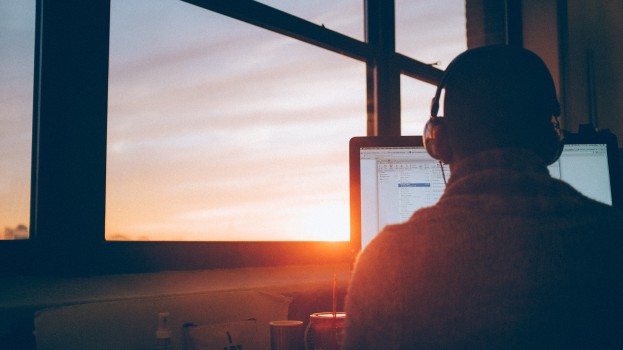 Subscription music streaming services have made a significant year-over-year jump in popularity from 2016 to 2017.
According to the Media Technology Monitor (MTM), which released its latest findings on audio streaming habits, subscription audio streaming services (including Spotify, Apple Music and Google Play Music) have reached a penetration rate of 32%, up from 27% in the same period last year. It's the biggest year-over-year gain for the services since fall 2013, which saw a jump to 20% from 10% in fall 2012.
These kinds of services saw the biggest year-over-year increase of all types of online audio, which also includes online radio, podcasting and listening on YouTube.
The study used data collected in spring 2017 from 4,000 Anglophone Canadians. It looked at how Canadians listen to online audio, what devices they use and how it influences their tech habits.
The various streaming music services differ in their models; some are paid-only (such as Apple Music) while others offer two-tier "freemium" models with ad support or limited controls for the free option. While MTM did not offer a breakdown of how many subscribed to the paid versions of services versus the free versions, Spotify (which incorporates both paid and free models) was the most popular service, with 16% penetration among all Anglophones surveyed. It doubled the penetration of both Google Play Music and Apple Music (8%) each. SoundCloud, which launched its subscription service in the fall, has a penetration of 6%.
The MTM offered several explanations for the jump in penetration, such as the introduction of student discounts and family plans on some of the paid services. This coincides with the demographics that over-index most on music subscription services — students (59%), people 18 to 34 (58%) and people with children under 18 at home (38%). The study also pointed to the rise in cell phone providers (such as Fido and Rogers) offering free premium subscriptions with their plans.
The study also looked at other online listening habits, such as streaming music on YouTube, podcasting and consuming online radio.
Despite the big strides in subscription services, AM/FM streaming has stayed stable over the years, fluctuating between 21 and 25% since 2012. Currently, it sits at 24% penetration. This practice is most popular among the 35 to 49 crowd and higher-income households.
And while streaming radio stations allows people access to stations from around the world, most listeners prefer their content close to home. Of all online radio listeners, 62% listen to local stations, 26% listen to content from another city and 16% listen to stations from other countries.
Podcasting currently has a 28% penetration rate (up from 25% last year) and also is most popular among students (43%) and millennials (40%).
The most popular form of audio listening online isn't actually an audio service — YouTube remains the dominant source of music listening online, with 57% penetration among survey respondents. However, most other forms of listening are growing at a faster rate. The report states that since 2014, Anglophones are 8% more likely to listen to music on YouTube, but 27% more likely to listen to a podcast and 58% more likely to use a music streaming service.
For all forms of online audio, smartphones are actually only the second-most popular device for listening — 64% listen on desktop, edging out smartphones (61%). Tablets (32%) and internet-connected TVs (22%) trail the former two.
Photo by Simon Abrams, courtesy of Unsplash