America's Got Talent reclaims the top spot: Numeris
After one week off the charts, the talent competition was back on top.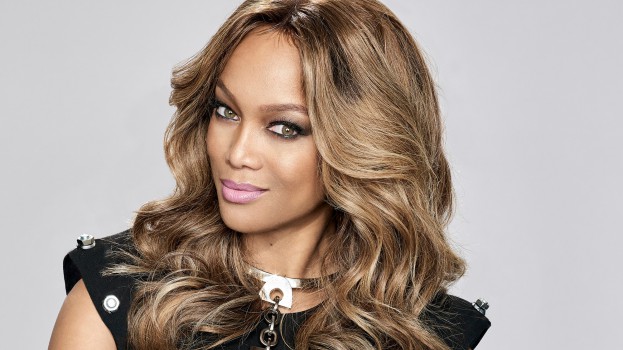 The Amazing Race Canada and America's Got Talent faced-off against one another for the first time this summer, and America's Got Talent came out on top. That's according to the latest report from Numeris, which covered single-night ratings for the week of July 10 to 16. The talent competition on City brought in an AMA (2+) of 1.96 million, increasing its audience slightly from its last airing two weeks ago.
This knocked Amazing Race Canada, which had premiered at #1 last week, into the second spot, with 1.61 million viewers — a slight decrease over last week (1.89 million).
For the second week in a row, the nation's top five was comprised entirely of reality TV. World of Dance on CTV held onto the third spot with 1.27 million viewers. Another CTV reality series, American Ninja Warrior, took the fourth spot with 1.093 million viewers. Rounding out the top five was Big Brother on Global at 1.089 million (the Canadian version of Big Brother was recently brought back from hiatus as a result of fan demand, and will air in 2018).
Reality programs vied for the top across all Anglophone markets, with the top spot alternating between America's Got Talent and The Amazing Race Canada except for in Calgary, where the Calgary Stampede's Sunday broadcast on CBC brought in 114,000 viewers. The only scripted programs to crack the top-five regionally were The Big Bang Theory (56,000 viewers in Montreal), Private Eyes (80,000 viewers in Edmonton), Border Security (68,000 viewers in Edmonton and 96,000 in Vancouver/Victoria) and Salvation (236,000 viewers in Toronto/Hamilton).
In Quebec's Francophone market, SRC's Les chefs held onto the top spot, pulling in an average of 712,000 viewers.
Here are the top-ranked daily measured shows by market (AMA for all persons 2+), according to Numeris, for July 3 to 9.
Canada
1. America's Got Talent on City Tuesday at 10 p.m.: 1.96 million viewers
2. The Amazing Race Canada on CTV Tuesday at 8 p.m.: 1.61 million viewers
3. World of Dance on CTV Tuesday at 10 p.m.: 1.27 million viewers
4. American Ninja Warrior on CTV Monday at 8 p.m.: 1.193 million viewers
5. Big Brother on Global Sunday at 8 p.m.: 1.089 million viewers
Montreal (anglophone)
1. America's Got Talent on City Tuesday at 8 p.m.: 82,000 viewers
2. America Ninja Warrior on CTV Monday at 8 p.m.: 60,000 viewers
3. World of Dance on CTV Tuesday at 10 p.m.: 59,000 viewers
4. The Big Bang Theory on CTV Sunday at 7 p.m.: 56,000 viewers
5. Masterchef on CTV Wednesday at 8 p.m.: 55,000 viewers
Quebec (francophone)
1. Les chefs on SRC Monday at 8 p.m.: 712,000 viewers
2. Refuge animal on TVA Monday at 7 p.m.: 648,000 viewers
3. Viens-tu faire un tour? on SRC Sunday at 8 p.m.: 628,000 viewers
4. Le beau dimanche on SRC Sunday at 9 p.m.: 557,000 viewers
5. Ma maison bien-aimée on TVA Tuesday at 8 p.m.: 556,000 viewers
Toronto/Hamilton
1. America's Got Talent on City Tuesday at 8 p.m.: 434,000 viewers
2. World of Dance on CTV Tuesday at 10 p.m.: 328,000 viewers
3. The Amazing Race Canada on CTV Tuesday at 8 p.m.: 263,000 viewers
4. Big Brother on Global Sunday at 8 p.m.: 248,000 viewers
5. Salvation on Global Wednesday at 9 p.m.: 236,000 viewers
Edmonton
1. The Amazing Race Canada on CTV Tuesday at 9 p.m.: 101,000 viewers
2. American Ninja Warrior on CTV Monday at 9 p.m.: 88,000 viewers
3. America's Got Talent on City Tuesday at 9 p.m.: 87,000 viewers
4. Private Eyes on Global Thursday at 9 p.m.: 72,000 viewers
5. Border Security on Global Sunday at 7 p.m.: 68,000 viewers
Calgary
1. The Calgary Stampede on CBC Sunday at 8 p.m.: 114,000 viewers
2. The Amazing Race Canada on CTV Tuesday at 9 p.m.: 85,000 viewers
3. The Calgary Stampede on CBC Saturday at 8 p.m.: 73,000 viewers
4. American Ninja Warrior on CTV Monday at 9 p.m.: 67,000 viewers
5. Masterchef on CTV Wednesday at 9 p.m.: 62,000 viewers
Vancouver/Victoria
1. America's Got Talent on City Tuesday at 8 p.m.: 201,000 viewers
2. The Amazing Race Canada on CTV Tuesday at 8 p.m.: 145,000 viewers
3. World of Dance on CTV Tuesday at 10 p.m.: 128,000 viewers
4. Border Security on Global Sunday at 7 p.m.: 96,000 viewers
5. Masterchef on CTV Wednesday at 8 p.m.: 94,000 viewers