Discovery scores with shark swim-off
Sunday night's Phelps vs. Shark was the highest-rated Shark Week program for the past three years.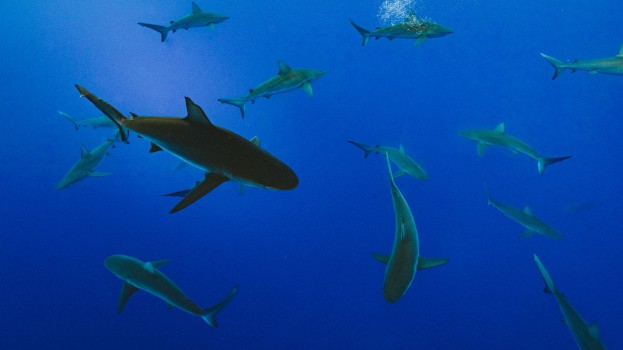 Shark Week started off with a ratings splash for Discovery on Sunday night. Phelps vs. Shark: Great Gold vs. Great White pulled in the highest ratings for any Shark Week program on the Canadian version of the channel in the past three years.
Phelps vs. Shark swam off with an average audience of 445,000 viewers, and reached nearly one million total viewers in its Sunday night slot, according to Numeris numbers from Bell Media. Sunday night's Shark Week audience overall was up 21% over last year and jumped 17% for adults 25 to 54. More than 2.1 million Canadians watched at least part of Shark Week's opening night programming on Discovery.
Billed as a race between the storied Olympian and a great white, Michael Phelps never swam alongside a shark (obviously). Rather both swam the same 100-metre stretch of water in the Bahamas for time. And spoiler alert, Phelps lost. Some on Twitter were complaining that Phelps should have been racing a mako shark and not a great white, while others were marveling at the man tasked with getting the shark to its race pace by pulling a seal behind a water bike.
Shark Week on Discovery continues with shark-themed content on Daily Planet through Friday, and the return of Michael Phelps in Shark School with Michael Phelps on Sunday at 8 p.m.
Photo by Jakob Owens on Unsplash