Revenue and sessions up for theScore
The mobile media company attributed growth to a number of sponsorship deals including a lucrative deal with Chevrolet.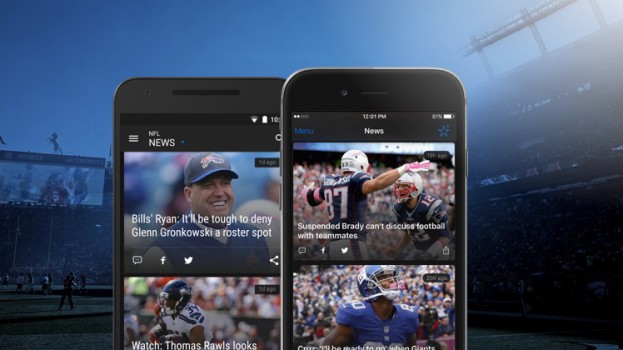 Big brand partnerships and increased engagement were to thank for a growth in revenue at theScore in Q3. The Canadian sports media company brought in $6.4 million in revenue for the quarter ended May 31, compared to $6.1 million for the same period in 2016.
The revenue growth was attributed to both the Canadian and U.S. advertising sales teams. On a conference call detailing the results, founder and CEO John Levy pointed to a number of notable advertising and sponsorship deals signed during the quarter, including an e-sports partnership with Sugar Crisp and a March Madness promotion with Canadian Club. He also pointed to a sponsorship deal with Chevrolet (which came from the U.S. sales operations) as "one of the most lucrative deals" for the company.
Levy also discussed key differences in the operation of the Canadian versus the U.S. sales; the Canadian team deals more in programmatic sales and tends to be more consistent, whereas he described the U.S. direct sales as "chunky," but often resulting in larger individual transactions, such as the Chevrolet deal. "We'll have periods where we push and push and [get] nothing, and then we'll get a big half-million-dollar transaction."
Despite a subtle year-over-year decrease in active monthly users for theScore's app (4.1 million users down from 4.3 million), average monthly sessions for the app (total and per user) were up. Monthly sessions were averaged at 379 million (up from 358 million), or 92 sessions per user per month (up from 83).
The company did not reach a point of profitability in the quarter, however the total loss for the three months was $1.5 million, versus $3.0 million in Q3 2016.
Also driving the company's path to profitability, according to CFO Tom Hearne, is a reduction in personnel cost (head-count for the quarter was 191 full-time staff versus 204 in Q3 2016). Lower marketing costs also played a part in reduced expenses as Hearne said the company pivots more toward marketing through social media. In total, expenses came to $8.8 million, down from $10.4 million year-over-year.
The team was also asked during the call about how the impending Canadian launch of subscription sports streaming service DAZN would impact theScore. President and COO Benjie Levy said that theScore, which no longer operates a TV channel, does not see DAZN as competitive to its platform, but sees it as a potential complement to theScore's service. "Ultimately, it furthers our thesis about how fans are consuming sports content. They're looking at consuming it on their own terms."