Discovery unveils new season sked
The Bell Media-owned specialty has set the premiere date for new Canadian original Last Stop Garage and scripted series Frontier.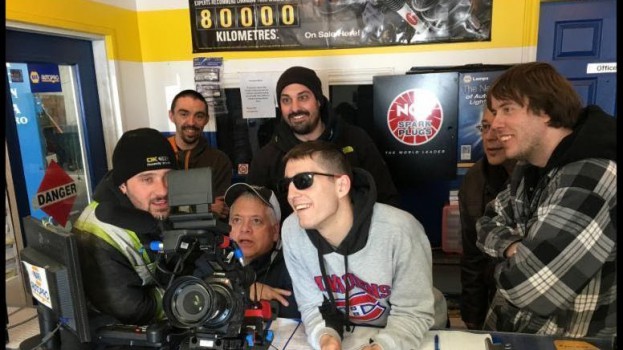 Bell Media-owned specialty Discovery has set its 2017/18 schedule and announced the premiere dates for its returning scripted series Frontier and new Canadian original, Last Stop Garage.  
Frontier returns for its sophomore season on Oct. 18. The channel's first-ever scripted series, will return to airwaves Wednesdays at 10 p.m. The series is also broadcast globally on Netflix, though a premiere date has yet to be set.
On the factual side, Last Stop Garage (pictured) will air Mondays at 9 p.m., beginning Oct. 23. The new Canadian show, which shot in Labrador this past February, follows the team at CRB Automotive, the sole auto repair shop in the area and located on the only road leading into the Labrador wilderness. Last Stop Garage is also set to air on U.S. net Velocity.
Also joining the fall lineup are two doc specials. Saturn: Inside the Rings will debut Sept. 15 at 7 p.m., while Drain Alcatraz will premiere in November, with a date still to be set.
Among Discovery's returning series are Daily Planet, which premieres its 23rd season on Monday, Aug. 28 at 7 p.m; Highway Thru Hell, comes back for a sixth season on Tuesday, Sept. 5 at 10 p.m.; season 17 of Mayday premieres Friday, Sept. 8 at 10 p.m; Mighty Planes returns for season four on Sunday, Sept. 10 at 7 p.m.; the 30th season of international favourite How it's Made begins Monday, Sept. 11 at 8:30 p.m. and season 13 of Canada's Worst Driver debuts Monday, Oct. 23 at 10 p.m.
As announced at its upfront presentation, two other Canadian original series have found a home at Discovery. Rocky Mountain Railroad has been set for the winter 2018 lineup. The factual series follows the crews that keep these extreme railroads running and the communities that rely on the tracks for survival. Meanwhile docuseries Hellfire Heroes, which follows the firefighters of Alberta's Slave Lake, has been added to the spring 2018 lineup.
Season two of Heavy Rescue 401 will also return in winter 2018, along with season four of Jade Fever.
From Playback Daily