Blog: Five influencer trends to watch
From Snapchat losing steam to difficulties building audiences, Jonathan Davids, founder and CEO of Influicity, summarizes new trends from the world of influencer marketing.
By: Jonathan Davids, founder and CEO, Influicity
With the surge of investment going into influencer marketing over the last 18 months, eMarketer recently released a study on how the industry has evolved in Canada. Among its findings, the study shows that 43% of marketers view metrics and KPIs as a primary difficulty in running influencer programs. From the influencers' standpoint, brand alignment to their content was the main difficulty when establishing brand partnerships.
A few months ago, Influicity launched a video series called Under the Influence to get a first-hand understanding of how influencers build their audiences, work with brands and stay on top of their game. The process has been very enlightening and undercovered some important industry trends.
Snapchat is losing steam
Among influencers, Snapchat is losing some of its relevance as a communication tool now that Instagram has made strides with a competing product. As I've written before, Instagram has beefed up with Stories, filters,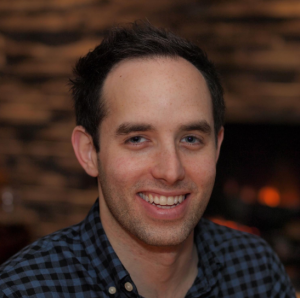 masks, and deep linking — essentially hijacking Snapchat's core functions. Now it seems Instagram is stealing something else from Snapchat: its influencers.
People like Melissa Maker of Clean My Space have dropped Snapchat from their social media mix. Maker told me it's tough enough to build an audience in one place. Why bother building a whole new audience when Instagram offers everything she needs. I've heard a similar narrative from several other influencers.
Influencers are saturated with brand requests and are being much more selective
I used to hear that influencers were getting a few requests a month, with the biggest influencers getting them daily. But those numbers have shot up considerably. Even influencers with modest audiences, say 10,000 followers, like Bianca Harris of The Look Beauty, tell me they are receiving daily outreach from brands. And the bigger ones? They can get a dozen a day.
Sponsorships aren't their only option anymore
Brand sponsorships are a big piece of the influencer pie and account for a couple billion dollars in media spend. However, many influencers are starting to make a lot of money in other ways that exclude marketers from the mix.
Some are selling merchandise, writing books and consulting. In addition, affiliate services like RewardStyle, which offer influencers a commission for driving traffic and purchases, can earn influencers tens of thousands a month. Talent agent and co-founder of Toronto-based Shine PR, Jessica Hunichen, told me some influencers are making $35,000 a month from the program.
It's getting harder to build and keep an audience
It's typically easiest to build an audience on a new platform, rather than an established one. That's the reason so many of the largest YouTube and Instagram accounts were created years ago. Building a serious YouTube audience today takes a lot of work and patience.
Keeping those audiences engaged is also a challenge with some influencers reporting drops in their subscriber growth. The networks are constantly tweaking their algorithms to surface certain content higher than others.
To get around this, influencers are doing a couple things. First, they're diversifying their audiences across multiple platforms. Secondly, they're getting ever more protective of their content when working with a brand. After all, if they turn off their fans with poor sponsored posts, that can threaten their entire livelihood.
The biggest mistake brands can make…
When I ask influencers what bothers them most about working with brands, it's always the same answer: creative control.
Most will say that they appreciate brand messaging, guidance, and direction, but they must have creative control to stand by their work.
What about the notion that brands need to be more closely involved, to make sure the content aligns with their marketing objectives? "Choose the right creator!" said one influencer to me, when the cameras stopped rolling.
If there are more options for inundated influencers than ever before, what can brands do to stand out? From my perspective, they must approach the right individuals with a compelling, specific offer, set aside an appropriate budget for influencers and develop an influencer-friendly reputation – one beyond a single campaign.