How will the IAB's ads.txt change Canada's ad fraud conversation?
Industry experts weigh in on whether the simple text tool could cause a domino effect in the digital advertising industry.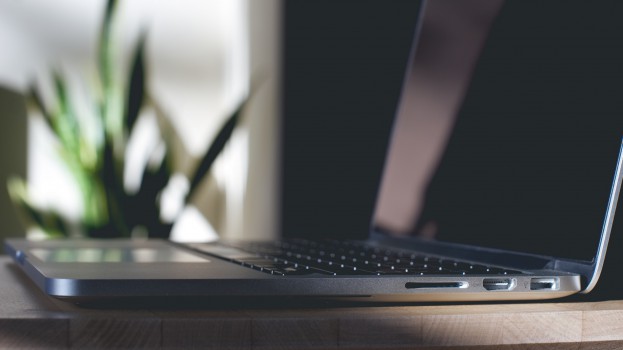 A new initiative developed by the IAB Tech Lab out of the U.S. could prompt big changes in the Canadian digital advertising industry, according to some in the industry.
It's been dubbed "ads.txt" (and although the extension does refer to advertisements, it serves double-duty as an acronym for "authorized digital sellers"). The tool aims to weed out ad fraud known as "spoofing" — when exchanges sell a publisher's ad space programmatically without permission, or when they sell inventory on sites that turn out to not be the real thing.
The initiative officially launched in June. Tests are run by the publishers themselves, who temporarily shut down their programmatic inventory, and then scour exchanges to see if and where they are still listed. Among participating Canadian publishers is Kijiji, which launched ads.txt on July 27. The ads.txt tool is publicly available for free by adding "/ads.txt" into the URL of participating publishers. It displays in plain text the names of the permitted exchanges and what kind of ads they sell.
The concept has picked up steam quickly, adding some major media attention when Google began testing the initiative on its ad network in the U.S. and Canada in June. Google now endorses and promotes ads.txt to its DoubleClick for Publishers clients.
A Google spokesperson told MiC it started conducting these tests after publishers approached them with concerns over counterfeit inventory. "These tests have confirmed how widespread of an issue this is for publishers and how important ads.txt is for the industry," they said.
The start of a domino effect?
Just how important is it? Chris Williams, VP of digital with the Association of Canadian Advertisers (ACA), said those running "crappy supply chains" should be nervous.
Williams said the tool isn't actually saying anything that the industry doesn't know, but it is shining a harsh light on it. "It's a tool that can drive the crap out of the system," he said.
He believes that with more exposure on the issue, it will prompt more advertisers to adopt a "white list" approach to the publishers they work with. "It's one thing to do the blacklist or the exclusion list approach," he said. "That's a start, but it's not sustainable in the long-term because with the bad publishers, there's tools out there that can migrate their site from one domain to another in a matter of seconds," thus dodging black-listed domains.
He said it also underlines the importance of certification programs such as the Alliance for Audited Media (AAM).
While ads.txt is currently more popular in the U.S. (high-profile publishers like Business Insider and New York Times are among those running it), IAB Canada has been promoting it to its members. Sean McConnell, managing director of biddable media for GroupM's Catalyst Canada, said with the momentum gained from Google taking a part in the promotion, he thinks ads.txt will gain serious traction in Canada in the next six to eight months. Within a year, he said, it will be totally mainstream in the country.
"It's going to be something that will be pushed up from America," he told MiC. "That's how fraud and viewability initiatives have always come out, simply because they have the size and scale to make sure things are done correctly."
McConnell thinks of all the market tools available, ads.txt will be very popular in the publishing industry because of its ease of use. "Dropping a text file onto your site is really not hard to do. It is way easier to adopt than other methods out there."
He added that in Canada, it's likely that widespread adoption will happen soon, because advertisers have started demanding more from publishers in terms of viewability and brand safety. Drew Bradstock, SVP of product at Index Exchange, agreed, saying he believes conversation exploded this year in the wake of the YouTube brand safety scandal.
"People realized that rather than just running their campaigns, they wanted to understand what it was running through," he said. He added that many advertisers began to publicly prioritize safety over savings.
Bradstock, whose company has worked with some of the participating publishers including Business Insider, said companies are finding "dozens, if not more" exchanges selling their inventory illegitimately. These tend to go unnoticed, Bradstock said, because of the speed of digital transactions.
Now that publishers  have more tools, though, he said there's no excuse to fall behind. "It's in their best interest," he said. After that, he said, it is likely that some large brands will follow in the steps of those that pulled spend this spring. "Once the publishers make their move, I think the firms will take a stand and say, 'We're only buying legitimate digital supply.'"
Sean Dixon, group director of marketing sciences at OMD, agreed that ads.txt is a good program, but he said it's just one of the many tools in an arsenal needs to improve the overall programmatic landscape. "Absolutely, there are implications to systems and publishers, especially from a resource perspective. But in a best case scenario, money previously stolen through misrepresentation will be redirected to the appropriate publishers," he said.
He said he sees more of an impact coming from another one of IAB Tech Lab's initiatives, RTB 3.0 (real-time bidding), a new protocol exchanges can choose to adopt that requires everyone in a supply chain to provide an authenticated signature to the resulting impressions, which would (ideally) cut out fraudulent impressions. Dixon said the initiative (which is still in development) will "require substantially more changes" across all those in the supply chain.