Local radio ad sales see steepest decline in five years: report
At the same time, national sales saw an increase, but the growth rate is slowing for that revenue.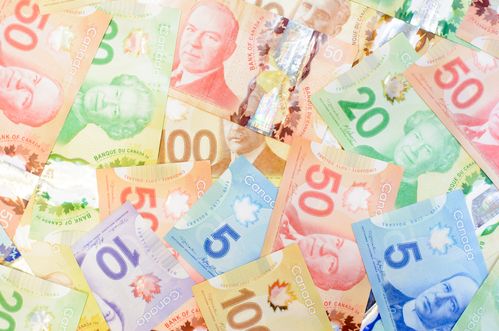 Revenue from local ad sales on Canada's private radio stations was just over $1 billion in 2016, according to the CRTC's latest financial and statistical report. That marked a decrease of 5.35% from the year before and the largest decline since local ad revenue first took a downturn in 2012.
On the flip side, national ad sales grew from 2015 to 2016, but the statistics indicate that the rate of growth is slowing.
National sales brought in $514.7 billion for the radio industry in 2016, a 1.19% increase from the previous year. That growth rate has been slipping over the past few years, from 4.9% in 2013, to 4.4% in 2014, then 2.3% in 2015. Government and corporate grants also decreased (by 18%), bringing in $114,122 to Canada's radio industry. Overall, private radio station revenue totaled $1.6 billion, a 3.2% drop from 2015.
Radio expenditures also decreased slightly in 2016. The most significant decreases came from a 5% reduction in sales and promotion (now at $355.6 million) and a 4.8% reduction in staff expenses ($638.7 million, which coincided with a 6% reduction in staff head-count). The result was an operating income of $331.9 million and a profitability margin of 21.4%, which has been relatively flat for the last four years.
The climate for ad sales was slightly harsher in the Anglophone market than in the Francophone one. English-language radio saw a drop in local radio sales of 6.35%, bringing in $815.9 million, and an increase of 0.37% in national sales, for a total of $409 million. French Canada only saw a 1% decrease in local ad sales, bringing its revenue to $153 million, and experienced a 4.7% increase in national sales ($103.5 million).
Ethnic radio sales also decreased, bringing in $41 million for local advertising (down 0.5% from 2015) and $2.2 million from national advertising (down 2.7%).
For CBC radio, revenue came to $290.7 million. Although CBC did bring in some national advertising revenue ($1.1 million, a 22% decrease from the previous year) that is likely the last it will see in terms of radio ad revenue for some time. Last year, the CRTC denied the CBC's application to continue national advertising on CBC Radio 2 and Ici Musique, which it had been offering since 2014. Most of the CBC's revenue came from parliamentary appropriation, which came to $280.9 million (5.3% higher than 2015).
The CBC increased its radio staff count slightly in 2016 (1,192 up from 1,898) and its average salary ($104,707, up from $103,106). It boasted an operating income of $27.5 million, a surplus of $6.3 million and an overall profitability margin of 9.5%.
Across individual markets, local sales fell mostly in the single-digit percentages, although some cities boasted gains. Those cities included Halifax (2.6% increase; $13.7 million in revenue), Lethbridge (1.4% increase; $6.5 million in revenue), Moncton (1.1% increase, $6.9 million), Montreal's French market (0.76% increase; $50.1 million in revenue), St. John's (1.6% increase; $12.3 million in revenue) and Saint John (11.8% increase; $5.3 million in revenue).
The market with the largest percentage drop in local sales was Edmonton, with a 19.1% reduction (bringing in $49.5 million for the year).
The largest decline in national sales revenue was seen in Medicine Hat, AB, which saw a 25.2% drop in national sales revenue (bringing in $1.9 million for the year). While some regions brought in modest growth for national sales revenue, double-digit growth was seen in Peterborough, Ont. (14.09%; $2.2 million in revenue), Kingston, Ont. (12.9%; $2.9 million in revenue), St. Catherines-Niagara, Ont. (10.8%; $4.5 million in revenue), Timmins, Ont. (11.58%; $1.2 million in revenue) and Windsor-Chatam, Ont. (14.9%; $12.3 million in revenue)