SourceKnowledge expands to Toronto
President and co-founder, Patrick Hopf, on expansion plans that have the Montreal company putting boots on the ground in Toronto and Los Angeles.
Montreal-founded ad tech company SourceKnowledge is expanding with new offices, announcing the addition of staff in Toronto and Los Angeles.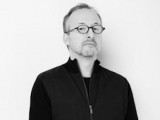 Patrick Hopf (pictured), president and co-founder of SourceKnowledge, said the expansion beyond its current Montreal and Vancouver offices follows the successful launch of the company's full-stack marketing program, Engage, last summer, which Hopf said  has led to overall growth (SourceKnowledge is a private company and doesn't disclose revenue specifics).
He said Engage "is 100% of our focus. We're seeing a need from programmatic buying for video and display advertising that provides specific conversion metrics. With the success we've had from our Vancouver operation, we hope to see similar lift from bigger markets like Toronto and Los Angeles."
Hopf said the Toronto office is meant to forge better relationships with agencies and brand-direct clients in the city, as well as serving as a launch pad for business on the East Coast of the U.S.
Justin Brunette and Kevin Au have been hired on as the first account executives in Toronto. Brunette was previously a sales executive at TechWyse Internet Marketing and Au comes to the company from Ideon Media. They will report to Shane Black, managing director, East Coast, at the company.