Specialty sees increase in ad and subscription rev: report
Plus, VOD subscription revenue, which includes subscription services like CraveTV and Netflix, went down more than 9%.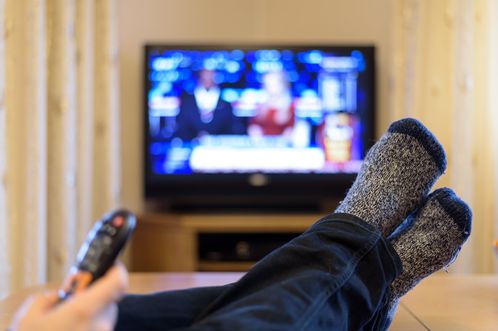 The CRTC's 2016 statistical and financial summary showed a varied story for Canada's non-conventional TV services.
On one hand, specialty television proved to be profitable with sizable increases in advertising and subscriptions. However, pay-per-view saw a slight reduction in revenue, while video-on-demand continued to run an operating loss.
Specialty
Specialty television services saw a 5% increase in revenue for 2016, according to the report. Those services brought in approximately $3.9 billion, with the bulk of its revenue coming from residential/bulk/SMATV (satellite master antenna TV) subscriptions ($1.7 billion) and national advertising ($1.3 billion).
National advertising on specialty saw a particularly large increase in revenue (up 9.2% from the previous year) after two years of moderate declines (down 3.4% in 2014 and decreasing 1.8% in 2015). Bulk subscriptions were up 4.4%.
For expenses, a 7.8% reduction in staff count resulted in a 5.2% reduction in salaries paid out in 2016 (totalling $397.8 million). Average salary rose slightly, (2.8%) to $78,606.
Programming and production expenses went up 7.7% to $2.1 billion. Of those expenses, $1.6 billion were specifically put toward Canadian productions.
The combination of revenue and expenses brought in a total operating income of $995.4 million, with a 27% profit margin, on par with 2015′s.
Video on demand
VOD services — which include subscription services such as Netflix and CraveTV, as well as transactional services and ad-supported VODs — brought in less revenue in 2016 than in previous years ($230.6 million, down 9.4%). The industry also posted another consecutive loss, with a pre-tax profit of negative $26.6 million.
While many SVODs do not have advertising, a total of $39,588 was brought in from local advertising revenue on VOD in 2016 (none from national ads). This represented a sharp decrease from the year before, which saw $67,262 from local ads. Most of the VOD revenue came from subscriptions, which, at $230.5 million for the year, decreased by 9.3%.
Programming expenses went down 9.3% ($174.7 million), with Canadian-specific programming taking the even bigger dip of 14.3% ($18.7 million).
Pay-per-view
Pay-per-view services brought in no revenue from advertising, however its revenue (which mostly came from subscriptions) came to $87.8 million (a 7.7% drop from 2015). At the same time, programming expenses went down 28.15% ($66.2 million).
Canadian programming came to just under $7 million, which was a 55.6% decrease from the previous year (however, the year before had boasted irregularly high Canadian programming expenses and had been a 163% increase over 2014).
Last year saw pay-per-view provider Super Channel's parent company Allacro file for creditor protection and, as a result, terminate a number of production agreements. This included the big-budget Versailles, which first went into production in 2015 (Versailles will move to conventional this fall on City).

A total of 36 staff members continue to work in the pay-per-view industry, with an average salary of $100,517 (up 0.1% from 2015).
Image: Shutterstock