Print continues to hamper Torstar in Q2
Revenues from Vertical Scope and other digital ventures increased, but soft national advertising sales contributed to a 19% decrease in revenue.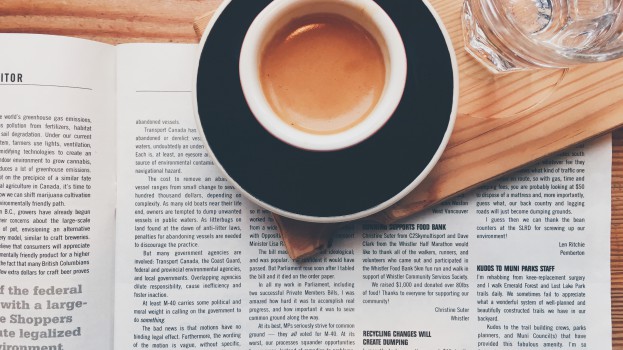 Lower print advertising revenues have continued to dog Torstar's financial performance. In its Q2 financial results, print advertising saw a 15% year-over-year decline. In total, revenue for the three months ended June 30 fell to $161.76 million – down 19% year-over-year.
Subscriber and distribution revenues also saw year-over-year decreases of 3.6% and 4.6% respectively.
Revenue for Star Media Group came to $61.62 million (down from $71.16 million in Q2 2016) and revenue for Metroland Media Group was $100.79 million (down from $108.18 million). Digital ventures saw a slight increase, coming in at $18.36 million (up from $17.21 million).
In a call to investors, CEO John Boynton noted particular weakness in the national advertising category for both Star Media Group and Metroland Media Group. Metroland president Ian Oliver also noted that local advertising was a challenge for Metroland, with local ad revenue on print and digital falling 10% year-over-year.
Oliver said flyer distribution for Metroland, which represents one-third of its revenue, was "relatively stable," down "just 2.5%" year-over-year.
However, Lorenzo DeMarchi, EVP and CFO for Torstar, said for the entire company, flyer distribution is expected to see moderate decreases in revenue through to the end of 2017.
In the digital ventures sector, lower revenues from Workopolis, the now-shuttered Star Touch and WagJag were offset from the growing VerticalScope (which grew by $2 million or 22%), as well as local digital advertising within Metroland's community websites. However, the amount of revenue that digital revenues contribute to the company only grew to 18% from 17% the year before.
The company reported an overall loss of $7 million compared to $23.9 million the same period in 2016. For the remainder of the year, Boynton said the company expects to benefit from $7.4 million in cost savings (which he said have already been put into place), including the new mobile app that is replacing Star Touch.
"Development costs for the app are expected to be very modest," Boynton said, who noted that the quarter saw $1.5 million less invested in Star Touch.
After ceasing development on Star Touch, which failed to gain significant traction on its tablet platform, Torstar has shifted to what Boynton calls an "omnichannel model" with a new universal app available on smartphones as well as tablets. He said he expects it to perform better with advertisers than Torstar's previous efforts. "Quite frankly, it's easy to buy for our clients and easier to sell for our salespeople," he said. He added that because of the simplified, universal interface, it will be easier to target for advertisers.
Last month, SMG's VP of advertising Carolyn Sadler told MiC that the new app will incorporate dynamic, responsive, full-screen ads, as well as interstitials and standard IAB mobile ad units.
Photo by Oliver Thomas Klein, courtesy of Unsplash